Ashland City Hall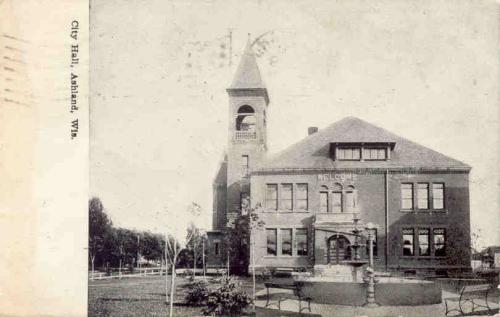 This postcard is the Ashland City Hall. It was postmarked in March 1908. The person who sent the card said that there was lots of snow in Ashland and that he had some skates!
Last Update Monday, 30-Aug-2010 14:59:56 EDT

WIGenWeb State Coordinator:

Tina Vickery
WIGenWeb Assistante State Coordinator: Marcia Ann Kuehl
Copyright 2010 by the WIGenWeb Team. All rights reserved. Copyright of submitted items belongs to those
responsible for their authorship or creation unless otherwise assigned.