Dodd Gymnasium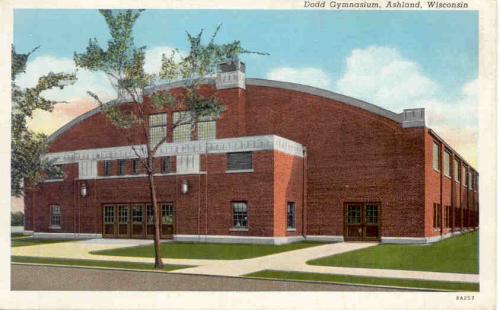 This penny postcard depicts Dodd Gymnasium in Ashland. It is a linen card and was manufactured by Curteich in Chicago.
Last Update Monday, 30-Aug-2010 14:59:59 EDT

WIGenWeb State Coordinator:

Tina Vickery
WIGenWeb Assistante State Coordinator: Marcia Ann Kuehl
Copyright 2010 by the WIGenWeb Team. All rights reserved. Copyright of submitted items belongs to those
responsible for their authorship or creation unless otherwise assigned.