Mower-Richardson Photos
Submitted by D. W. Mower
Seward P. Richardson, obtained a land grant in Ashland in 1888. They eventually ended up in possession of submitter's deceased grandfather. The Richardsons and Mowers are cousins. The photographs are connected with one of the families. Contact submitter by email or snail mail (185 Norfolk St., Bangor, ME 04401) if you are able to identify any of the subjects or provide additional information.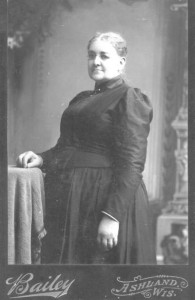 ---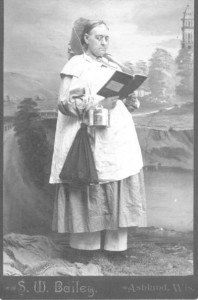 On back of photo is written "Victoria Antoinette Snobbs (a member of the Primer class in the District Skule)".
---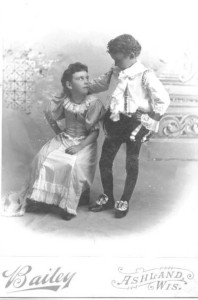 On back is written "Ruby Barton." Are these the first names of the children?
---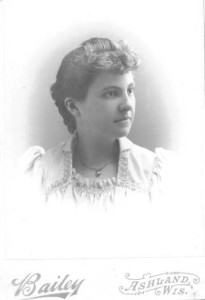 Last Update Monday, 30-Aug-2010 15:00:24 EDT

WIGenWeb State Coordinator:

Tina Vickery
WIGenWeb Assistante State Coordinator: Marcia Ann Kuehl
Copyright 2010 by the WIGenWeb Team. All rights reserved. Copyright of submitted items belongs to those
responsible for their authorship or creation unless otherwise assigned.