St. Joseph Hospital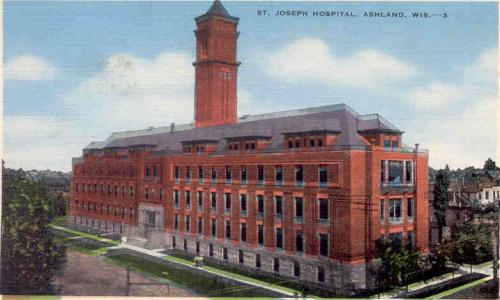 This is a linen postcard of St. Joseph Hospital in Ashland, Wisconsin. It was published by Ashland Post Card Co. in Ashland and made by E. C. Kropp Co. of Milwaukee.
Last Update Monday, 30-Aug-2010 15:00:36 EDT

WIGenWeb State Coordinator:

Tina Vickery
WIGenWeb Assistante State Coordinator: Marcia Ann Kuehl
Copyright 2010 by the WIGenWeb Team. All rights reserved. Copyright of submitted items belongs to those
responsible for their authorship or creation unless otherwise assigned.