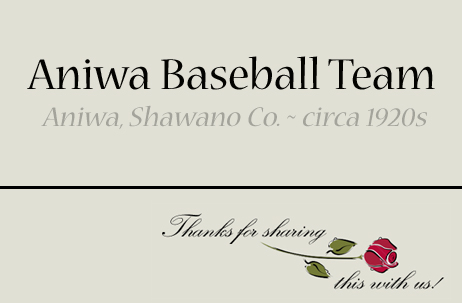 Courtesy of Kathy Merzouk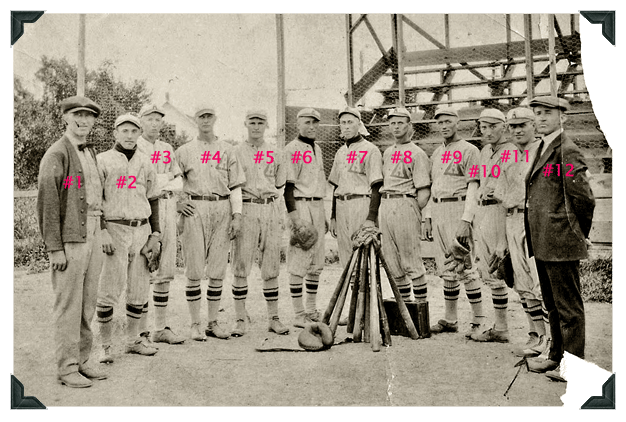 ~ ANIWA BASEBALL TEAM circa 1920s... ~
Many thanks to Kathy Merzouk for sharing this great photograph with us. Click on it for the larger picture...
Wisconsinites have always LOVED sports... Back in the day, before Vince & the Pack, Wisconsin boasted statewide organized TOWN BASEBALL TEAMS as far back as 1901. Not only was baseball the national past-time, it was sometimes the only game in town in most instances... and we loved baseball! Pops & his brothers played on several teams in Northern Wisconsin and long after the uniforms were frayed and retired to the back shed, the memories lived on. It's changed over the years, but young (and not so young!) guys still get together and have a great time.
Kathy has identified her grandfather, Elvwyn Peterson, as the second from the right (our # 11) and we're hoping to identify the other 11 members of the team as well. If you know or recognize any of these dashing (striking??) young men, email me and we'll update the page!
| | | | |
| --- | --- | --- | --- |
| #1 | #2 | #3 | #4 |
| #5 | #6 | #7 | #8 |
| #9 | #10 | #11 - Elvwyn Peterson | #12 |