St. Paul's Lutheran Confirmation Class of 1934-35
Bowler, Wisconsin


A special THANKS! to Randy Fuhrman for sharing this photo with us!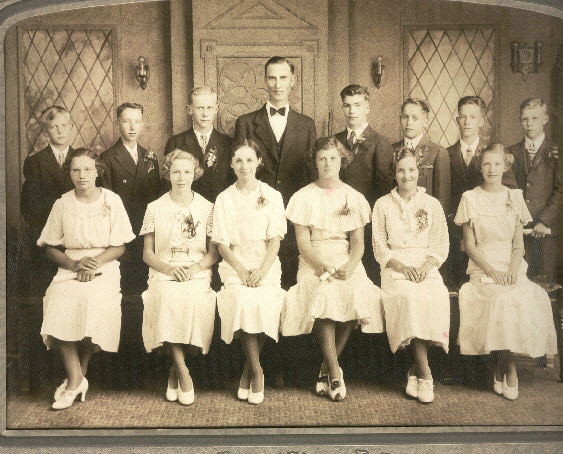 ~ St. Paul Lutheran Church Confirmation Class
Bowler, Wisconsin, circa 1934-35 ~
"I thought I would send the attached photo along to you. It is a picture of the confirmation class of St. Paul's Lutheran Church of Bowler circa 1934-35. My dad, Harold Fuhrman is on the far left on the top row. His cousin Florence Fuhrman (Marquardt) is seated directly in front of him. The others I don't know maybe someone that visits the website could identify them.
Randy Fuhrman
"
Thanks, Randy, for the great picture & hopefully we'll be able to identify the rest of these "young folks".