---

We absolutely LOVE these class photos as they encompass MANY FAMILIES and the feedback from you is that you love them as well. In a couple cases, I have received emails that said these were the only

pictures

of some relatives and siblings that families located. Many thanks to Jeanne Isaacson Pavlica for sending in this great high school photo. Here's Jeanne's information and we are looking to identify the students -- just email me and we'll add the name to the face!

I have a picture that I would like to post. What I believe to be my Grandfather's high school photo. My grandfather is Jacob Leander Isaacson and was born in Washington Shawano Co. on Nov. 22, 1988 so I am guessing this is about 1905 or 1906.

Jake is the 6th from the right in the top row. He has on a top hat. Does anyone know what school this would be? I am also not sure if it is Shawano or Oconto County.

I would appreciate any information you might have.
Many thanks...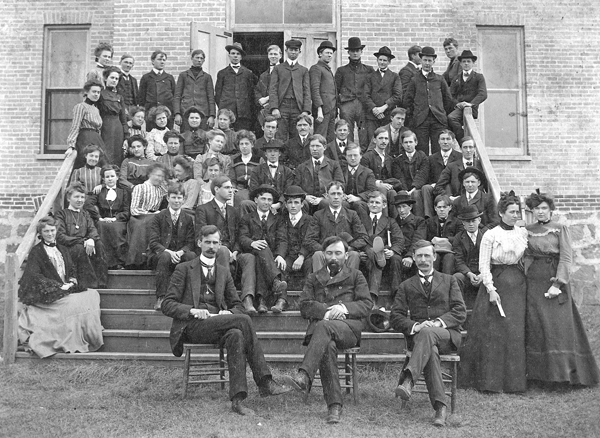 (Click on the photo to see a LARGER view for easier identification.)
And, because this pic is so awesome & LARGER is better when identifying faces, I've created a pdf imagine. Click on the link here and when you have the photograph in the pdf viewer, you can go to the top of the viewer and make the photo even larger (600% or 800% was a nice size for me!)
And to make identification easier, I've added pictures with numbers...
LEFT SIDE OF PHOTOGRAPH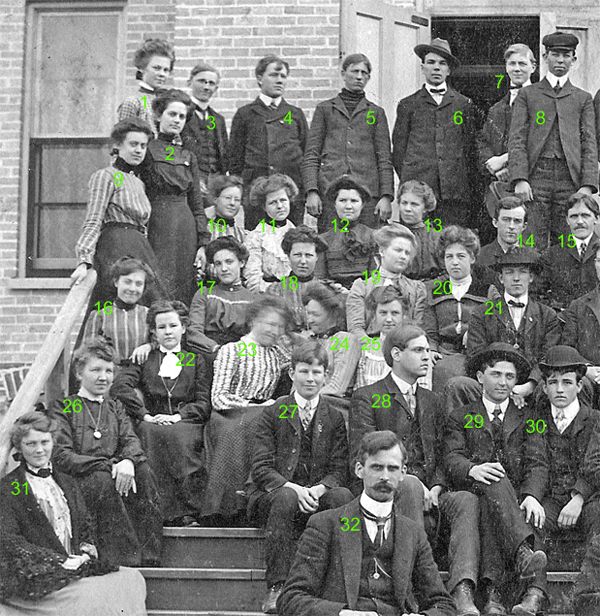 RIGHT SIDE OF PHOTOGRAPH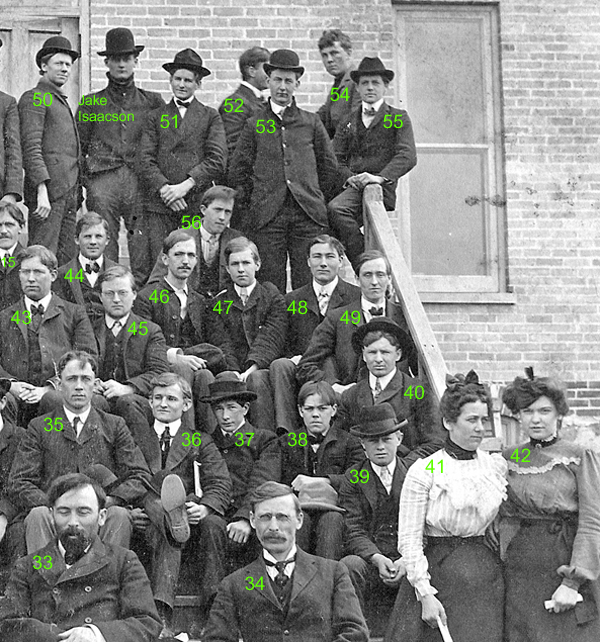 If you have a photograph (identified or not yet identified) that you would like to share, just do what Jeanne did -- send me an email!
---