How is this information useful? I just had an opportunity while making this first page to use some of the data. A couple weeks back, I was helping a researcher looking for information in Maple Grove Twp. -- we wondered why the wife's name was on the plat map and not the husband's... was he already deceased? When making this page, I ran across the husband's name and the date when the mortgage was paid off --- with this information, you can then look for PROBATE or LAND TRANSFER DEEDS. If this page has helped you, please email and let me know....
Please note -- this is the index -- this does not tell the whole story nor does it explain why the charges were filed.. this is just an index -- no more or no less... JUST AN INDEX. (period).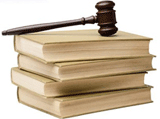 The original records are stored at the Cofrin Library in Green Bay and the complete UNEDITED index is permanently online at their site. Also, some of the divorce petitions do have copies of the marriage certificate in the case files. This is a GREAT RESOURCE if you are having trouble locating early Shawano County marriage/divorce information. To request a copy of a record, please print out a copy of your search results from the Cofrin Library site and send this to the Cofrin Library along with a completed Court Record Request Form. Each request costs $5.00. Payment and mailing instructions appear on the form.
These are divided up into 2 SECTIONS -- and about 725 names per page...about 26,000+ names.
Shawano Circuit Series 54 & Shawano County Series 55
Shawano Circuit Series 54 , Shawano County case files

| | | | | |
| --- | --- | --- | --- | --- |
| Cook, Flora | 1925 | Plaintiff | Divorce | 257/07 |
| Cook, George A. | 1925 | Defendant | Divorce | 257/07 |
| Cook, Jacob | 1909 | Plaintiff | Mortgage Foreclosure | 144/06 |
| Cook, Lenore | 1930 | Plaintiff | Damages | 279/14 |
| Cook, Rosella Eva; Neglect | 1925 | Additional Party | Divorce | 257/07 |
| Cook, Wallace P. | 1893 | Plaintiff | Theft; Damages | 067/14 |
| Cook, William | 1887 | Defendant | Replevin; Damages | 047/03 |
| Cookston, M.C. | 1907 | Defendant | Mortgage Foreclosure | 132/04 |
| Cool, Elizabeth | 1907 | Defendant | Divorce | 128/02 |
| Cool, Solomon G. | 1907 | Plaintiff | Divorce | 128/02 |
| Cooley, Anna S. | 1889 | Plaintiff | Mortgage Foreclosure | 051/20 |
| Cooper, C.; et al. | 1882 | Plaintiff | Mortgage Foreclosure | 031/20 |
| Cooper, C.; et al. | 1882 | Plaintiff | Nonpayment of Debt | 031/19 |
| Cooper, Daniel H. | 1908 | Plaintiff | Divorce | 137/09 |
| Cooper, Lydia | 1908 | Defendant | Divorce | 137/09 |
| Cooper, Margaret; Intoxication; Cruelty; Neglect; Oneida Indians | 1906 | Additional Party | Divorce | 128/18 |
| Cooper, Ruby | 1938 | Defendant | Fraud; Damages | 316/13 |
| Coppens, Charles; et al. | 1926 | Defendant | Nonpayment of Debt | 264/13 |
| Corbett, Lawrence | 1893 | Defendant | Divorce | 062/09 |
| Corbett, Mary | 1893 | Plaintiff | Divorce | 062/09 |
| Corcoran, John; Intoxication | 1886 | Additional Party | Murder | 044/01 |
| Cords, W.C. | 1894 | Defendant | Fraud | 322/11 |
| Corn, Barney | 1918 | Defendant | Divorce | 215/15 |
| Corn, Mary | 1918 | Plaintiff | Divorce | 215/15 |
| Corn, Mary | 1917 | Defendant | Divorce | 203/18 |
| Corn, Richard | 1917 | Plaintiff | Divorce | 203/18 |
| Cornelius, H.R. | 1919 | Plaintiff | Discharge of Mortgage | 210/03 |
| Cornelius, Ole; et al. | 1919 | Plaintiff | Discharge of Mortgage | 212/13 |
| Cornell, Charlotte B.; Cornell, Marian E.; Desertion; Adultery; Thompson, Christine; Reynard, Clarence; Olson, Clarence; Peterson, Johanna | 1906 | Additional Party | Divorce | 119/11 |
| Cornell, Clarence | 1906 | Defendant | Divorce | 119/11 |
| Cornell, Hamilton | 1866 | Defendant | Divorce | 002/02 |
| Cornell, Henriett | 1866 | Plaintiff | Divorce | 002/02 |
| Cornell, Johanna | 1906 | Plaintiff | Divorce | 119/11 |
| Corning, Charles S.; et al. | 1893 | Defendant | Mortgage Foreclosure | 011/16 |
| Corning, Parker; et al. | 1925 | Defendant | Land/Real Estate | 259/21 |
| Corrie, Ben D.; et al. | 1922 | Defendant | Mortgage Foreclosure | 235/06 |
| Cosetta, Joe | 1937 | Defendant | Nonpayment of Debt | 313/13 |
| Cotter, Joseph | 1887 | Plaintiff | Nonpayment of Debt | 045/12 |
| Cotter, Thomas | 1922 | Defendant | Nonpayment of Debt | 235/07 |
| Cotter, Thomas | 1922 | Defendant | Foreclosure of Land Contract | 235/08 |
| Cotter, William | 1910 | Plaintiff | Discharge of Mortgage | 155/19 |
| Cotter, William | 1930 | Defendant | Nonpayment of Debt | 278/01 |
| Cotter, William | 1917 | Additional Party | Assault | 201/13 |
| Cotter, William; et al. | 1930 | Defendant | Mortgage Foreclosure | 277/26 |
| Cottingham, Ed; et al. | 1937 | Defendant | Damages | 311/34 |
| Cotton, H.W. | 1879 | Additional Party | Burglary | 025/04 |
| Cottrell, Adam | 1888 | Additional Party | Mortgage Foreclosure | 049/07 |
| Cottrell, Horton | 1893 | Additional Party | Mortgage Foreclosure | 065/21 |
| Cottrell, Horton | 1896 | Additional Party | Mortgage Foreclosure | 008/21 |
| Cottrell, Horton | 1894 | Additional Party | Mortgage Foreclosure | 067/02 |
| Cottrell, Horton | 1894 | Additional Party | Mortgage Foreclosure | 067/05 |
| Cottrell, Horton | 1888 | Plaintiff | Mortgage Foreclosure | 049/07 |
| Cottrell, Horton | 1899 | Additional Party | Mortgage Foreclosure | 085/16 |
| Cottrell, Horton | 1896 | Additional Party | Mortgage Foreclosure | 076/11 |
| Cottrell, Horton | 1896 | Additional Party | Mortgage Foreclosure | 075/11 |
| Cottrell, Horton | 1898 | Additional Party | Mortgage Foreclosure | 082/18 |
| Cottrell, Horton | 1899 | Additional Party | Mortgage Foreclosure | 082/19 |
| Cottrell, Horton | 1894 | Additional Party | Mortgage Foreclosure | 066/10 |
| Cottrell, Horton; et al. | 1883 | Plaintiff | Mortgage Foreclosure | 035/07 |
| Cottrell, Mattie L.; et al. | 1894 | Plaintiff | Mortgage Foreclosure | 067/02 |
| Cottrell, Mattie L.; et al. | 1894 | Plaintiff | Mortgage Foreclosure | 067/05 |
| Cottrell, Mattie L.; et al. | 1893 | Plaintiff | Mortgage Foreclosure | 064/24 |
| Cottrell, Mattie L.; et al. | 1895 | Plaintiff | Mortgage Foreclosure | 064/26 |
| Cottrell, Mattie L.; et al. | 1895 | Plaintiff | Mortgage Foreclosure | 069/09 |
| Cottrell, Mattie L.; et al. | 1895 | Plaintiff | Mortgage Foreclosure | 071/06 |
| Cottrell, Mattie L.; et al. | 1894 | Plaintiff | Mortgage Foreclosure | 066/10 |
| Cottrell, N.H. | 1893 | Plaintiff | Mortgage Foreclosure | 011/14 |
| Cottrell, Nathan H. | 1893 | Plaintiff | Mortgage Foreclosure | 064/22 |
| Cottrell, Nathan H. | 1895 | Plaintiff | Mortgage Foreclosure | 064/23 |
| Cottrell, Nathan H. | 1893 | Plaintiff | Mortgage Foreclosure | 062/23 |
| County Highway Commission of Shawano County | 1936 | Plaintiff | Condemnation | 314/04 |
| Cousins, L.P. | 1869 | Defendant | Land/Real Estate | 005/05 |
| Cousolus, Lydia | 1887 | Plaintiff | Mortgage Foreclosure | 045/16 |
| Cowden, Arthur | 1938 | Plaintiff | Mechanic's Lien | 317/14 |
| Cowden, Arthur | 1913 | Defendant | Land/Real Estate; Probate | 169/17 |
| Cowden, Arthur; et al. | 1923 | Defendant | Mortgage Foreclosure | 245/22 |
| Cowden, Dawson | 1917 | Defendant | Mechanic's Lien | 202/25 |
| Cowden, James | 1904 | Plaintiff | Replevin; Damages | 100/05 |
| Cowden, James; et al. | 1925 | Plaintiff | Mortgage Foreclosure | 259/01 |
| Cowden, John | 1888 | Defendant | Divorce | 049/18 |
| Cowden, John; Cowden, Anna | 1913 | Additional Party | Land/Real Estate; Probate | 169/17 |
| Cowden, Maggie | 1888 | Plaintiff | Divorce | 049/18 |
| Cowell, John | 1911 | Defendant | Theft | 159/12 |
| Cown, George | 1862 | Defendant | Nonpayment of Debt | 001/10 |
| Cox, Delphin; Bribery | 1914 | Additional Party | | 174/15 |
| Cox, Edgar | 1923 | Defendant | Mortgage Foreclosure | 246/07 |
| Cox, Richard | 1914 | Defendant | Incest | 174/15 |
| Coyhis, Evaline | 1908 | Defendant | Divorce | 137/10 |
| Coyhis, Grace | 1917 | Defendant | Divorce | 199/21 |
| Coyhis, Ina; Coyhis, Vilas; Coyhis, Ira; McAllister, George Jr.; Stockbridge Indians | 1917 | Additional Party | Divorce | 199/21 |
| Coyhis, Joseph | 1908 | Plaintiff | Divorce | 137/10 |
| Coyhis, Joseph | 1917 | Plaintiff | Divorce | 199/21 |
| Crain, H.M. | 1902 | Additional Party | Discharge of Mortgage | 318/37 |
| Crain, L. | 1873 | Plaintiff | Nonpayment of Debt | 015/01 |
| Crampton, G.B.; et al. | 1901 | Defendant | Nonpayment of Debt | 092/13 |
| Crane, Kenneth | 1929 | Defendant | Nonpayment of Debt | 276/34 |
| Crane, Leander | 1869 | Defendant | Lien | 330/12 |
| Crane, Mary | 1907 | Additional Party | Attempted Murder | 132/15 |
| Crane, Timothy E. | 1882 | Plaintiff | Nonpayment of Debt | 032/01 |
| Craney, William | 1927 | Defendant | Replevin | 267/04 |
| Craven, H.C.; et al. | 1921 | Plaintiff | Land/Real Estate | 228/30 |
| Craw, Anna May | 1899 | Defendant | Divorce | 085/24 |
| Craw, D.E.; et al. | 1909 | Defendant | Mechanic's Lien | 148/01 |
| Craw, David E. | 1899 | Plaintiff | Divorce | 085/24 |
| Crawford County Bank | 1922 | Plaintiff | Nonpayment of Debt | 240/19 |
| Crawford County Bank | 1923 | Plaintiff | Garnishing | 254/05 |
| Cream City Sash and Door Company | 1897 | Plaintiff | Nonpayment of Debt | 077/15 |
| Creamery Package Manufacturing Company | 1922 | Plaintiff | Nonpayment of Debt | 237/22 |
| Creamery Package Manufacturing Company | 1919 | Plaintiff | Nonpayment of Debt | 215/09 |
| Creasey Corporation | 1922 | Plaintiff | Nonpayment of Debt | 241/14 |
| Creekmur, John W. | 1904 | Plaintiff | Fraud | 098/11 |
| Cremieux, Edward C.A. | 1878 | Defendant | Divorce | 020/07 |
| Cremieux, Emma | 1878 | Plaintiff | Divorce | 020/07 |
| Creviston, R.C. | 1931 | Defendant | Mortgage Foreclosure | 283/10 |
| Crocker Chair Company | 1927 | Plaintiff | Breach of Contract; Damages | 267/29 |
| Crocket, David | 1870 | Defendant | Fraud | 004/09 |
| Crofoot, William; et al. | 1884 | Plaintiff | Nonpayment of Debt | 026/01 |
| Cronce, A.M. | 1899 | Defendant | Resisting Arrest | 322/12 |
| Cronce, A.M. | 1901 | Defendant | Assault | 322/13 |
| Cronce, A.M. | 1913 | Defendant | Garnishing | 168/01 |
| Cronce, A.M. | 1913 | Defendant | Garnishing | 170/08 |
| Cronce, A.M. | 1913 | Defendant | Mechanic's Lien | 172/06 |
| Cronce, A.M. | 1913 | Defendant | Divorce | 183/07 |
| Cronce, A.M. | 1921 | Defendant | Nonpayment of Debt | 226/11 |
| Cronce, A.M. | 1901 | Plaintiff | Nonpayment of Debt | 091/25 |
| Cronce, A.M. | 1891 | Plaintiff | Nonpayment of Debt | 061/05 |
| Cronce, A.M. | 1901 | Plaintiff | Nonpayment of Debt | 091/20 |
| Cronce, A.M. (Elmer) | 1901 | Plaintiff | Slander; Damages | 091/26 |
| Cronce, A.M. (Elmer) | 1901 | Plaintiff | Slander | 114/01 |
| Cronce, A.M. (Elmer); et al. | 1926 | Defendant | Mortgage Foreclosure | 261/19 |
| Cronce, A.M.; et al. | 1901 | Defendant | Taxes | 114/06 |
| Cronce, Alger | 1935 | Defendant | Nonpayment of Debt | 306/19 |
| Cronce, Aylmer | 1896 | Defendant | Theft | 322/14 |
| Cronce, Elmer; Adultery; Gleshin, Anna | 1913 | Additional Party | Divorce | 183/07 |
| Cronce, John A. | 1927 | Plaintiff | Nonpayment of Debt | 266/04 |
| Cronce, Louisa | 1913 | Plaintiff | Divorce | 183/07 |
| Cronce, Mary F. | 1894 | Plaintiff | Damages | 011/13 |
| Cronce, Mary; et al. | 1904 | Defendant | Mechanic's Lien | 102/11 |
| Cronce, Norman | 1901 | Additional Party | Slander | 114/01 |
| Crooks, Herbert W. | 1909 | Plaintiff | Nonpayment of Debt | 149/10 |
| Crooks, Herburt | 1909 | Plaintiff | Nonpayment of Debt | 146/10 |
| Crow, Alex | 1917 | Defendant | Divorce | 203/12 |
| Crow, Fred; Corn, Louis | 1903 | Defendant | Assault | 322/15 |
| Crow, Kate; Potawatomi Indians | 1910 | Additional Party | Mortgage Foreclosure | 155/17 |
| Crow, Lillian | 1917 | Plaintiff | Divorce | 203/12 |
| Crow, Sue (We-hun-kah); Crow, James (Na-he-gah) | 1910 | Defendant | Mortgage Foreclosure | 155/17 |
| Crowell, Esther | 1913 | Plaintiff | Divorce | 179/27 |
| Crowell, Frank | 1918 | Additional Party | Theft | 210/22 |
| Crowell, Frank | 1909 | Defendant | Assault | 148/04 |
| Crowell, Frank | 1913 | Defendant | Divorce | 179/27 |
| Crowell, Frank | 1923 | Plaintiff | Fraud; Land/Real Estate | 241/03 |
| Crowell, May | 1889 | Plaintiff | Land/Real Estate | 055/18 |
| Crowell, May E. | 1893 | Plaintiff | Land/Real Estate | 330/03 |
| Crowell, Ray S. | 1889 | Additional Party | Land/Real Estate | 055/18 |
| Crowell, Ray S.; Gould, Chas P. | 1893 | Additional Party | Land/Real Estate | 330/03 |
| Crowell, Rupert | 1923 | Defendant | Fraud; Land/Real Estate | 241/03 |
| Crowley, Cornelius; et al. | 1872 | Defendant | Mortgage Foreclosure | 009/06 |
| Crownhart, Charles H. Jr.; et al. | 1935 | Plaintiff | Nonpayment of Debt | 307/11 |
| Cruelty; Neglect; Romanowski, Mary | 1923 | Additional Party | Divorce | 243/19 |
| Cruelty; Pagenkopf, Ferdinand | 1913 | Additional Party | Embezzlement; Nonpayment of Debt | 172/02 |
| Cruelty; Prostok, Stella; Prostok, Max; Prostok, Benjamin | 1928 | Additional Party | Divorce | 273/24 |
| Cruelty; Radun, Alex | 1920 | Additional Party | Divorce | 220/10 |
| Cruelty; Scherer, John (Jackie); Scherer, Diana; Assault; Intoxication | 1937 | Additional Party | Divorce | 313/09 |
| Cruelty; Schultz, Emma | 1912 | Additional Party | Divorce | 163/09 |
| Cruelty; Simons, Arvilla | 1896 | Additional Party | Divorce | 074/17 |
| Cruelty; Slander; Desertion | 1887 | Additional Party | Divorce | 045/04 |
| Cruelty; Slander; McKenna, Mary Jane | 1899 | Additional Party | Divorce | 086/11 |
| Cruelty; Smith, Shirley; Kroenke, Hertha; Separation; Eakin, Hertha; Adoption | 1928 | Additional Party | Divorce | 272/08 |
| Cruelty; Stockbridge and Munsee Indians | 1907 | Additional Party | Divorce | 130/08 |
| Cruelty; Tengowski, Casimer; Tengowski, Rose; Tengowski, Frances; Tengowski, Felix | 1931 | Additional Party | Divorce | 297/04 |
| Cruelty; Threat to Kill; Intoxication; Assault; Howard, Samuel; Slander | 1891 | Additional Party | Divorce | 060/03 |
| Cruelty; Tratz, Anton; Tratz, Lulu; Desertion | 1898 | Additional Party | Divorce | 081/07 |
| Cruelty; Weller, Hilbert; Weller, Freda | 1918 | Additional Party | Divorce | 207/14 |
| Cubitt, Charles | 1887 | Defendant | Theft | 046/11 |
| Cudahy Brothers Company | 1903 | Plaintiff | Fraud; Damages | 095/11 |
| Cudahy, Fred | 1893 | Defendant | Theft | 322/16 |
| Cuish, Alex | 1912 | Defendant | Divorce | 165/08 |
| Cuish, Edward; et al. | 1922 | Defendant | Mortgage Foreclosure | 234/24 |
| Cuish, Francis | 1912 | Plaintiff | Divorce | 165/08 |
| Cuish, Wilde; Cuish, Nancy; Cruelty; Intoxication | 1912 | Additional Party | Divorce | 165/08 |
| Culver, Addie | 1899 | Defendant | Divorce | 088/12 |
| Culver, Amelia | 1881 | Plaintiff | Divorce | 013/37 |
| Culver, C.A. | 1897 | Defendant | Damages; Theft | 077/04 |
| Culver, C.A.; Culver, Augusta | 1919 | Additional Party | Discharge of Mortgage | 210/03 |
| Culver, Charles | 1881 | Defendant | Divorce | 013/37 |
| Culver, Fred; et al. | 1924 | Defendant | Mortgage Foreclosure | 252/10 |
| Culver, William | 1899 | Plaintiff | Divorce | 088/12 |
| Curtis, Dexter | 1875 | Defendant | Foreclosure of Land Contract | 015/23 |
| Curtis, Ray; et al. | 1915 | Defendant | Mortgage Foreclosure | 184/04 |
| Cusick, Abram; et al. | 1905 | Plaintiff | Land/Real Estate | 104/30 |
| Cusick, Leona; et al. | 1905 | Defendant | Land/Real Estate | 104/30 |
| Custody; Luebke, Martha; Luebke, Carl; Luebke, Tillie | 1913 | Additional Party | Habeas Corpus | 177/01 |
| Cutting, J.F. | 1884 | Defendant | Replevin; Damages | 036/10 |
| Czajkowski, Barney | 1915 | Additional Party | Assault | 185/01 |
| Czajkowski, Barney | 1932 | Plaintiff | Nonpayment of Debt | 295/13 |
| Czajkowski, Xavier | 1931 | Plaintiff | Nonpayment of Debt | 285/09 |
| Czarkowski, Joseph | 1897 | Additional Party | Assault | 324/10 |
| Czarniak, Frank; et al. | 1938 | Defendant | Mortgage Foreclosure | 315/13 |
| Czarnick, John | 1908 | Defendant | Divorce | 140/11 |
| Czarnick, John | 1910 | Defendant | Attempted Murder | 152/14 |
| Czarnick, John; Czarnick, George; Czarnick, Leo; Czarnick, Joseph; Czarnick, Michael; Czarnick, Toney; Intoxication; Cruelty; Assault; Threat to Kill | 1908 | Additional Party | Divorce | 140/11 |
| Czarnick, Josephine | 1908 | Plaintiff | Divorce | 140/11 |
| Czarnick, Josephine | 1910 | Additional Party | Attempted Murder | 152/14 |
| Czarnick, Peter | 1905 | Plaintiff | Discharge of Mortgage | 107/05 |
| Czarnik, John A.; et al. | 1913 | Defendant | Mortgage Foreclosure | 166/03 |
| Czarnik, John; et al. | 1912 | Defendant | Mortgage Foreclosure | 165/09 |
| Czarnik, Leokadyja | 1913 | Additional Party | | 172/13 |
| Czruchra, Stanley | 1912 | Defendant | Nonpayment of Debt | 164/22 |
| Czuchra, Stanislaus; et al. | 1913 | Defendant | Mortgage Foreclosure | 174/16 |
| Czupkowski, Richard; et al. | 1937 | Defendant | Wrongful Death; Damages | 312/27 |
| Daehms, Charles; et al. | 1884 | Defendant | Nonpayment of Debt | 039/15 |
| Daehms, Charles; et al. | 1885 | Defendant | Mechanic's Lien | 042/15 |
| Dahl, Amund Edward | 1918 | Additional Party | Replevin | 206/02 |
| Dahl, Marie P.; et al. | 1899 | Defendant | Mortgage Foreclosure | 086/09 |
| Dahlman, Anthony | 1885 | Plaintiff | Garnishing | 038/08 |
| Dahlman, Anthony | 1885 | Plaintiff | Garnishing | 040/20 |
| Dahlman, Bertha; et al. | 1936 | Defendant | Mortgage Foreclosure | 309/14 |
| Dahlman, Fredricka | 1903 | Plaintiff | Divorce | 093/20 |
| Dahlman, Herman | 1903 | Defendant | Divorce | 093/20 |
| Dahlman, Otto | 1932 | Plaintiff | Mechanic's Lien | 292/04 |
| Dahlman, Otto | 1925 | Defendant | Nonpayment of Debt | 256/24 |
| Dahlman, Otto | 1925 | Plaintiff | Damages | 261/33 |
| Dahlman, William | 1908 | Defendant | Arson; Damages | 140/14 |
| Dahlman, William | 1908 | Defendant | Arson; Damages | 140/15 |
| Dahlman, William A.; et al. | 1920 | Plaintiff | Discharge of Mortgage | 221/19 |
| Dahlmann, Otto; et al. | 1907 | Defendant | Replevin; Damages | 123/01 |
| Dahms, Carl | 1913 | Plaintiff | Mortgage Foreclosure | 169/20 |
| Dahms, Carl | 1901 | Plaintiff | Damages | 114/07 |
| Dahms, Carl | 1903 | Plaintiff | Vandalism; Damages | 095/07 |
| Dahms, Charles | 1897 | Plaintiff | Foreclosure of Land Contract | 077/17 |
| Dahms, Charles | 1914 | Plaintiff | Mortgage Foreclosure | 179/04 |
| Dahms, Charles; et al. | 1908 | Plaintiff | Replevin; Damages | 145/08 |
| Dahms, Fred | 1916 | Plaintiff | Nonpayment of Debt | 195/17 |
| Dahms, Fredericke | 1927 | Plaintiff | Mortgage Foreclosure | 274/27 |
| Dahms, Herman | 1904 | Defendant | Obstruction of Public Highway | 099/11 |
| Dahms, Herman; et al. | 1909 | Defendant | Nonsatisfaction of Judgement; Fraud | 148/20 |
| Dahms, Leslie | 1927 | Plaintiff | Damages | 268/18 |
| Dahse, Adela; Dahse, Arthur; Dahse, Edward; Dahse, Minnie; Dahse, Alfred; Intoxication; Attempted Murder; Cruelty | 1914 | Additional Party | Divorce | 181/06 |
| Dahse, Alfred | 1927 | Defendant | Nonpayment of Debt | 267/31 |
| Dahse, Alfred; Dahse, Minnie; Dahse, Eddie; Dahse, Arthur; Dahse, Adela; Desertion | 1919 | Additional Party | Divorce | 216/01 |
| Dahse, Anna | 1914 | Plaintiff | Divorce | 181/06 |
| Dahse, Annie | 1919 | Plaintiff | Divorce | 216/01 |
| Dahse, Bernhard | 1894 | Defendant | Assault | 008/06 |
| Dahse, Fred | 1914 | Plaintiff | Discharge of Mortgage | 179/26 |
| Dahse, Fred | 1914 | Defendant | Divorce | 181/06 |
| Dahse, Fred | 1919 | Defendant | Divorce | 216/01 |
| Dailey, John | 1895 | Plaintiff | Nonpayment of Debt | 070/28 |
| DaLaval, Separator Company | 1898 | Plaintiff | Nonpayment of Debt | 007/05 |
| Daley, John | 1885 | Defendant | Wrongful Death; Damages | 040/09 |
| Dallas, L.D. | 1893 | Plaintiff | Mortgage Foreclosure | 061/09 |
| Dallman Cooper Supply Company | 1916 | Plaintiff | Unknown | 187/14 |
| Dallman, Emil | 1908 | Defendant | Burglary | 139/05 |
| Dallman, Emil | 1912 | Defendant | Assault | 164/09 |
| Dallman, H. | 1908 | Defendant | Land/Real Estate | 136/03 |
| Dallman, Mabel | 1912 | Additional Party | Assault | 164/09 |
| Dallman, William | 1909 | Defendant | Assault | 149/08 |
| Dallman, William | 1913 | Defendant | Assault | 168/12 |
| Dallman, William | 1927 | Defendant | Nonpayment of Debt | 270/28 |
| Dallman, William | 1928 | Defendant | Nonpayment of Debt | 271/34 |
| Dallmann, Herman | 1892 | Plaintiff | Divorce | 062/16 |
| Dallmann, Wilhelmine | 1892 | Defendant | Divorce | 062/16 |
| Dalton, A. | 1922 | Defendant | Nonpayment of Debt | 236/26 |
| Dalton, Andrew; et al. | 1919 | Defendant | Nonpayment of Debt | 213/18 |
| Dalton, Elizabeth | 1906 | Plaintiff | Divorce | 126/17 |
| Dalton, Katherine; Dalton, Mary R.; Dalton, Josephine M.; Dalton, John E.; Dalton, Elvira E.; Dalton, Claudia M.; Cruelty; Assault; Threat to Kill; Neglect | 1906 | Additional Party | Divorce | 126/17 |
| Dalton, Michael | 1890 | Defendant | Assault; Damages | 055/24 |
| Dalton, Michael | 1906 | Defendant | Divorce | 126/17 |
| Dalton, Norah; et al. | 1936 | Plaintiff | Breach of Contract; Damages | 311/28 |
| Dalum, August; et al. | 1913 | Defendant | Mechanic's Lien | 180/08 |
| Dalum, Manda | 1909 | Additional Party | Paternity | 149/12 |
| Damback, Harry; Desertion; Hartleben, Marie | 1907 | Additional Party | Divorce | 129/05 |
| Damback, Marie | 1907 | Plaintiff | Divorce | 129/05 |
| Damback, Roy | 1907 | Defendant | Divorce | 129/05 |
| Damerow, Carl | 1910 | Defendant | Nonpayment of Debt | 150/14 |
| Dammeier, W.C. | 1903 | Additional Party | Breach of Peace | 324/06 |
| Damrau, Gustav | 1929 | Plaintiff | Foreclosure of Land Contract | 274/11 |
| Danaldsen, William G.; et al. | 1911 | Defendant | Mortgage Foreclosure | 158/13 |
| Daniel, Anton | 1927 | Plaintiff | Foreclosure of Land Contract | 268/04 |
| Daniels, Anton; et al. | 1918 | Plaintiff | Discharge of Mortgage | 209/04 |
| Daniels, Frances | 1918 | Additional Party | Discharge of Mortgage | 209/04 |
| Daniels, Joseph T. | 1872 | Plaintiff | Theft; Damages | 015/21 |
| Daniels, Joseph T.; et al. | 1873 | Plaintiff | Land/Real Estate | 010/06 |
| Danielson, Angel B.; et al. | 1917 | Defendant | Foreclosure of Land Contract | 198/03 |
| Danielson, Oscar; et al. | 1923 | Defendant | Mortgage Foreclosure | 241/22 |
| Danke Dairy Incorporated | 1937 | Plaintiff | Replevin | 313/15 |
| Dapin, Sam | 1921 | Defendant | Nonpayment of Debt | 232/07 |
| Darge, A.W. | 1905 | Defendant | Nonpayment of Debt | 118/03 |
| Darling, C.H.; et al. | 1905 | Defendant | Nonpayment of Debt | 104/22 |
| Darling, C.H.; et al. | 1906 | Defendant | Nonpayment of Debt | 318/08 |
| Darling, E.L.; Hoffman, Elizabeth | 1914 | Plaintiff | Fraud; Breach of Contract; Damages | 183/01 |
| Darling, Erustus | 1877 | Defendant | Mechanic's Lien | 018/10 |
| Darling, J.E. | 1926 | Defendant | Nonpayment of Debt | 255/03 |
| Darling, J.E. | 1924 | Plaintiff | Nonpayment of Debt | 253/07 |
| Darling, Rollin | 1907 | Defendant | Paternity | 135/09 |
| Darling, W.E. | 1903 | Defendant | Appeal | 095/17 |
| Darling, Wilford E. | 1904 | Plaintiff | Nonpayment of Debt | 102/07 |
| Darling; J.E. | 1924 | Plaintiff | Replevin; Damages | 250/14 |
| Darmody, William | 1922 | Defendant | Alienation of Affection; Damages | 238/05 |
| Darms, N.A.; et al. | 1913 | Defendant | Replevin; Damages | 174/04 |
| Darrow, David | 1877 | Additional Party | Vandalism | 018/14 |
| Darrow, John | 1877 | Plaintiff | Nonpayment of Debt | 029/01 |
| Darrow, John | 1876 | Plaintiff | Land/Real Estate; Damages | 017/03 |
| Darrow, John; et al. | 1878 | Defendant | Nonpayment of Debt | 026/05 |
| Darrow, Richard | 1877 | Defendant | Vandalism | 018/14 |
| Darrow, Richard; et al. | 1877 | Defendant | Nonpayment of Debt | 029/01 |
| Daskam, Edward | 1892 | Plaintiff | Mortgage Foreclosure | 060/19 |
| Daskum, Thomas E. | 1905 | Defendant | Embezzlement | 117/01 |
| Dauber, Anton | 1906 | Defendant | Burglary | 126/09 |
| Daugherty, Alonzo | 1876 | Plaintiff | Nonpayment of Debt | 018/12 |
| Davenport, W.M.; et al. | 1904 | Defendant | Nonpayment of Debt | 102/07 |
| Davids, Adelaide | 1892 | Plaintiff | Divorce | 062/14 |
| Davids, Dudley | 1924 | Plaintiff | Damages | 251/02 |
| Davids, Dudley | 1925 | Defendant | Damages | 256/02 |
| Davids, Dudley; et al. | 1933 | Defendant | Mortgage Foreclosure | 303/02 |
| Davids, Elsie | 1914 | Plaintiff | Divorce | 176/23 |
| Davids, Ernest | 1909 | Defendant | Fraud | 149/14 |
| Davids, Jonas | 1892 | Defendant | Divorce | 062/14 |
| Davids, Josephus | 1905 | Defendant | Divorce | 108/04 |
| Davids, Julius | 1914 | Defendant | Divorce | 176/23 |
| Davids, Milton; Cruelty; Assault; Intoxication | 1914 | Additional Party | Divorce | 176/23 |
| Davids, Rose | 1905 | Plaintiff | Divorce | 108/04 |
| Davids, Salomon | 1895 | Additional Party | Murder | 007/16 |
| Davids, William C.; et al. | 1924 | Defendant | Mortgage Foreclosure | 248/17 |
| Davids, William C.; et al. | 1927 | Defendant | Nonpayment of Debt | 269/12 |
| Davids, William F.; Davids, Julius P.; Cruelty; Intoxication | 1905 | Additional Party | Divorce | 108/04 |
| Davis, A.E. | 1894 | Plaintiff | Mortgage Foreclosure | 130/07 |
| Davis, Conardina | 1887 | Plaintiff | Replevin | 045/14 |
| Davis, Frederick Clyde; Cruelty; Neglect; Desertion | 1908 | Additional Party | Divorce | 136/06 |
| Davis, Frederick; et al. | 1914 | Defendant | Land/Real Estate | 178/06 |
| Davis, James C. | 1920 | Defendant | Wrongful Death; Damages | 225/07 |
| Davis, L.S. | 1899 | Defendant | Nonpayment of Debt | 088/05 |
| Davis, Lillian A. | 1908 | Defendant | Divorce | 136/06 |
| Davis, Lucien | 1908 | Plaintiff | Divorce | 136/06 |
| Davis, Luke S.; et al. | 1902 | Defendant | Mortgage Foreclosure | 097/15 |
| Davis, M.F. | 1895 | Defendant | | 016/19 |
| Davis, Melvin | 1904 | Plaintiff | Nonpayment of Debt | 103/02 |
| Davis, T.S. | 1936 | Plaintiff | Nonpayment of Debt | 307/09 |
| Davis, T.S. | 1935 | Plaintiff | Mortgage Foreclosure | 305/23 |
| Davis, T.S. | 1930 | Plaintiff | Mortgage Foreclosure | 281/12 |
| Davis, T.S. | 1930 | Plaintiff | Mortgage Foreclosure | 282/18 |
| Davis, T.S. | 1931 | Plaintiff | Mortgage Foreclosure | 287/14 |
| Davis, T.S. | 1932 | Plaintiff | Mortgage Foreclosure | 294/08 |
| Davis, T.S. | 1929 | Plaintiff | Mortgage Foreclosure | 273/19 |
| Davis, T.S.; et al. | 1936 | Defendant | Mortgage Foreclosure | 309/13 |
| Davis, Warren | 1920 | Plaintiff | Damages | 223/18 |
| Dawson, E.M. | 1932 | Plaintiff | Damages | 296/14 |
| Day, O.H. | 1905 | Plaintiff | Land/Real Estate | 118/06 |
| Day, Oliver H. | 1905 | Plaintiff | Nonpayment of Debt | 118/07 |
| Day, Ralph; et al. | 1902 | Defendant | Correction | 114/03 |
| De Swarte, Archie; et al. | 1927 | Defendant | Nonpayment of Debt | 266/37 |
| Dean Manufacturing Company | 1905 | Plaintiff | Nonpayment of Debt | 107/14 |
| Dean, Albert A.; et al. | 1934 | Plaintiff | Mortgage Foreclosure | 303/16 |
| Dean, Benjamin L. | 1902 | Defendant | Divorce | 112/04 |
| Dean, E.J. | 1884 | Defendant | Replevin; Damages | 036/18 |
| Dean, E.J.; et al. | 1884 | Defendant | Replevin; Damages | 036/06 |
| Dean, E.J.; et al. | 1884 | Defendant | Replevin; Damages | 036/07 |
| Dean, Nellie | 1902 | Plaintiff | Divorce | 112/04 |
| Dearborn, Horace V.; et al. | 1873 | Defendant | Land/Real Estate | 009/18 |
| Dearborn, Rice; et al. | 1873 | Defendant | Land/Real Estate | 009/16 |
| Dechateau, A.; et al. | 1875 | Plaintiff | Land/Real Estate | 016/17 |
| Dechateau, A.; et al. | 1881 | Plaintiff | Nonpayment of Debt | 029/08 |
| DeCook, Joseph L. | 1910 | Plaintiff | Dismissal of Action | 319/03 |
| DeCora, George | 1894 | Plaintiff | Theft; Damages | 006/08 |
| Dedert, Elmer | 1921 | Defendant | Divorce | 226/10 |
| Dedert, Rose | 1921 | Plaintiff | Divorce | 226/10 |
| Dedert, Rose | 1922 | Plaintiff | Fraud; Land/Real Estate | 250/17 |
| Dedert, Rose; et al. | 1922 | Plaintiff | Unknown | 251/08 |
| Dedolph, A.E.; et al. | 1906 | Defendant | Mortgage Foreclosure | 124/01 |
| Dedolph, Mollie; et al. | 1914 | Defendant | Mortgage Foreclosure | 175/02 |
| Deep Rock Oil Company | 1926 | Plaintiff | Nonpayment of Debt | 262/28 |
| Deering Harvester Company | 1897 | Plaintiff | Nonpayment of Debt | 081/08 |
| Deering, Harvesting Company | 1908 | Plaintiff | Land/Real Estate | 136/03 |
| Deering, W.H. | 1912 | Defendant | Forgery; Fraud | 164/18 |
| DeForest Mutual Fire Insurance Company | 1909 | Defendant | Nonpayment of Debt | 137/01 |
| Dehling, Fred | 1899 | Plaintiff | Fraud | 086/13 |
| DeHut, Charles F. | 1935 | Plaintiff | Garnishing | 306/14 |
| Dei, Albert; et al. | 1906 | Plaintiff | Land/Real Estate | 126/15 |
| Deick, Max | 1921 | Defendant | Nonpayment of Debt | 232/11 |
| Deitz, Bridget | 1893 | Defendant | Dismissal of Action | 063/08 |
| Deja, John; et al. | 1890 | Defendant | Land/Real Estate | 053/20 |
| Dekowski, Rose; et al. | 1923 | Defendant | Mortgage Foreclosure | 242/03 |
| Delamater, B.L. | 1902 | Defendant | Nonpayment of Debt | 093/17 |
| Delamater, B.L. | 1901 | Plaintiff | Unknown | 091/15 |
| Delamater, Euretta | 1888 | Plaintiff | Divorce | 051/03 |
| Delamater, William | 1888 | Defendant | Divorce | 051/03 |
| Delaney, James | 1894 | Defendant | Nonpayment of Debt | 064/07 |
| Delano, William | 1864 | Defendant | Land/Real Estate | 001/21 |
| Delano, William | 1867 | Defendant | Contempt of Court; Theft | 001/33 |
| Deleglise, Joseph | 1867 | Defendant | Attempted Murder | 322/17 |
| Deleglise, Joseph; et al. | 1904 | Defendant | Mortgage Foreclosure | 103/04 |
| Deleglise, L.S. | 1902 | Additional Party | Theft | 325/13 |
| Deleglise, Lawrence; et al. | 1894 | Defendant | Mortgage Foreclosure | 066/09 |
| Deleglise, Margareta; Deleglise, Marris | 1871 | Additional Party | | 006/10 |
| Delemater, Euretta | 1889 | Plaintiff | Divorce | 013/36 |
| Delemater, William | 1889 | Defendant | Divorce | 013/36 |
| Deletzke, Theodore | 1905 | Defendant | Forgery; Fraud | 105/06 |
| Deletzke, Theodore | 1908 | Defendant | Forgery | 136/18 |
| Delitzke, Anna | 1904 | Plaintiff | Divorce | 100/07 |
| Delitzke, Theodore | 1904 | Defendant | Divorce | 100/07 |
| Delmarcelle, C.C. | 1930 | Plaintiff | Mortgage Foreclosure | 280/13 |
| Delon, Lucy | 1918 | Defendant | Foreclosure of Land Contract | 210/25 |
| Delon, Lucy; Motor Vehicle Accident | 1923 | Additional Party | Damages | 243/12 |
| DeLong, Dan | 1919 | Additional Party | Damages | 219/12 |
| DeLong, Guy | 1911 | Defendant | Desertion | 160/20 |
| DeLong, Hattie; Delong, Harry | 1911 | Additional Party | Desertion | 160/20 |
| Deloye, Jules | 1904 | Defendant | Nonpayment of Debt | 102/15 |
| Deluege, August | 1902 | Defendant | Divorce | 014/10 |
| Deluege, Katharina | 1902 | Plaintiff | Divorce | 014/10 |
| Deluege, Katharina | 1904 | Defendant | Mortgage Foreclosure | 104/14 |
| DeLuxe Motor Coach Line Inc. | 1926 | Defendant | Damages | 261/46 |
| Delvin, Eva J.; Delvin, Roy G.; Delvin, Allie | 1912 | Additional Party | Embezzlement | 164/08 |
| Delvin, Samuel | 1912 | Defendant | Embezzlement | 164/08 |
| DeMars, S.; et al. | 1892 | Defendant | Mechanic's Lien | 330/02 |
| Dengel, Frank | 1929 | Defendant | Trespassing; Restraint | 274/06 |
| Dengel, Frank | 1908 | Plaintiff | Mortgage Foreclosure | 137/11 |
| Dengel, Frank | 1907 | Plaintiff | Nonpayment of Debt | 133/16 |
| Dengel, George | 1895 | Plaintiff | Nonpayment of Debt | 071/07 |
| Dengel, George | 1880 | Plaintiff | Nonpayment of Debt | 027/10 |
| Denis, Emil | 1924 | Plaintiff | Foreclosure of Land Contract | 248/27 |
| Denn, Dorothy; et al. | 1928 | Plaintiff | Damages | 270/13 |
| Denn, Elmira | 1905 | Defendant | Mortgage Foreclosure | 109/01 |
| Denn, Frank | 1928 | Plaintiff | Damages | 270/14 |
| Dennis, William; et al. | 1893 | Defendant | Mortgage Foreclosure | 061/09 |
| Denny, Alice | 1908 | Plaintiff | Divorce | 137/02 |
| Denny, George | 1886 | Plaintiff | Assault; Damages | 043/24 |
| Denny, Gustav | 1908 | Defendant | Divorce | 137/02 |
| Denny, Selisia | 1908 | Plaintiff | Divorce | 137/04 |
| Denny, William | 1908 | Defendant | Divorce | 137/04 |
| Denny, William; Desertion | 1909 | Additional Party | Annullment | 145/07 |
| Dereczynski, Mike | 1937 | Defendant | Breach of Contract; Damages | 313/22 |
| Derrough, O.J. | 1926 | Defendant | Damages | 264/02 |
| Deruchowski, Joe; et al. | 1937 | Defendant | Land/Real Estate | 312/31 |
| Derus, Mabel E. | 1936 | Plaintiff | Animal Attack; Damages | 310/10 |
| Derus, Shirley Ann | 1936 | Plaintiff | Animal Attack; Damages | 310/11 |
| Des Moines National Bank | 1925 | Plaintiff | Nonpayment of Debt | 258/10 |
| Desertion; Seymour, Ellen E. | 1924 | Additional Party | Divorce | 252/13 |
| Desertion; Ollman, John | 1915 | Additional Party | Divorce | 184/11 |
| Desertion; Beilke, Melvin; Beilke, Alvina | 1913 | Additional Party | Divorce | 172/18 |
| Desertion; Brant, Leona; Brant, Lenord; Cruelty | 1912 | Additional Party | Divorce | 161/07 |
| Desertion; Buck, Hattie M. | 1885 | Additional Party | Divorce | 038/15 |
| Desertion; Cady, Jeanette R.; Cady, Benjamin A. | 1898 | Additional Party | Divorce | 082/23 |
| Desertion; Cannon, Lyle; Cannon, Dale; Intoxication | 1911 | Additional Party | Divorce | 156/09 |
| Desertion; Cole, Winnie; Cole, Teresia; Cruelty; Assault | 1890 | Additional Party | Divorce | 054/10 |
| Desertion; Cruelty; Burns, Katie; Neglect | 1878 | Additional Party | Divorce | 020/07 |
| Desertion; Cruelty; Assault; Sell, Minne; Sell, Wilhelm | 1874 | Additional Party | Divorce | 015/20 |
| Desertion; Cruelty; Pulcifer, Anna | 1900 | Additional Party | Divorce | 092/05 |
| Desertion; Cruelty; Wenzel, Gertrude; Wenzel, John; Wenzel, Frances | 1890 | Additional Party | Divorce | 004/18 |
| Desertion; Dallmann, Wilhelm; Dallmann, Emil | 1892 | Additional Party | Divorce | 062/16 |
| Desertion; Dickow, Ruby; Dickow, Carrol; Dickow, Eldine; Cruelty; Intoxication | 1922 | Additional Party | Divorce | 227/02 |
| Desertion; Dodge, Ella May | 1891 | Additional Party | Divorce | 056/04 |
| Desertion; Edwards, Ann E.; Edwards, Lee W.; Edwards, Mary G. | 1897 | Additional Party | Divorce | 078/18 |
| Desertion; English, Lucy | 1905 | Additional Party | Divorce | 107/15 |
| Desertion; Cruelty; Assault; Braun, Rose | 1927 | Additional Party | Divorce | 267/17 |
| Desertion; Wilbur, Joe | 1924 | Additional Party | Divorce | 250/06 |
| Desertion; Fairbanks, Mabel; Fairbanks, Birdie | 1898 | Additional Party | Divorce | 006/06 |
| Desertion; Fink, Mary; Fink, Adeline; Fink, Charles; Fink, John; Klosterman, H.; Kuel, William | 1889 | Additional Party | Divorce | 052/23 |
| Desertion; Fraud; Imbecility; Insanity | 1919 | Additional Party | Annullment | 217/23 |
| Desertion; Guernsey, Laura; Guernsey, Harvey | 1903 | Additional Party | Divorce | 094/02 |
| Desertion; Guernsey, May; Baumgarten, Ida | 1894 | Additional Party | Divorce | 064/17 |
| Desertion; Hamilton, John | 1893 | Additional Party | Divorce | 062/12 |
| Desertion; Hanni, Anna | 1924 | Additional Party | Divorce | 251/09 |
| Desertion; Helmar, Marvin C.; Helmar, Ella M.; Storing, Mattie E. | 1893 | Additional Party | Divorce | 062/11 |
| Desertion; Intoxication; Cruelty; Schenk, Lillie; Schenk, Walter; Schenk, Clara | 1908 | Additional Party | Divorce | 139/07 |
| Desertion; Intoxication; Kurtz, Clarence; Kurtz, Norman; Kurtz, Henry | 1913 | Additional Party | Divorce | 170/07 |
| Desertion; Jorgensen, George; Jorgensen, Eddie | 1891 | Additional Party | Divorce | 059/02 |
| Desertion; Keler, Lora | 1884 | Additional Party | Divorce | 033/15 |
| Desertion; Langlade County; Andrews, Earl Dexter | 1891 | Additional Party | Divorce | 006/12 |
| Desertion; Malezewski, Walter; Malezewski, Mary | 1908 | Additional Party | Divorce | 136/13 |
| Desertion; Marsh, Melvin; Marsh, Elmin | 1891 | Additional Party | Divorce | 059/10 |
| Desertion; Monture, Merill; Monture, Ella | 1901 | Additional Party | Divorce | 091/14 |
| Desertion; Morgan, Elizabeth L.; Morgan, William E. | 1883 | Additional Party | Divorce | 031/17 |
| Desertion; Neglect; Zakrzwski, Mary | 1909 | Additional Party | Divorce | 145/09 |
| Desertion; Oneida Indians; Assault | 1896 | Additional Party | Divorce | 076/06 |
| Desertion; Pakat, Atta; Pakat, Alfred | 1884 | Additional Party | Divorce | 028/10 |
| Desertion; Sasady, Dyke; Polygamy | 1891 | Additional Party | Divorce | 321/04 |
| Desertion; Scrivens, Charles; Scrivens, Beartha; Scrivens, Caroline | 1888 | Additional Party | Divorce | 048/16 |
| Desertion; Stinberg, Emma | 1876 | Additional Party | Divorce | 018/09 |
| Desertion; Stockbridge Indians; Gardner, Zera | 1899 | Additional Party | Divorce | 088/17 |
| Desertion; Tomaschko, Louis | 1889 | Additional Party | Divorce | 052/10 |
| Desertion; White, Cora B. | 1895 | Additional Party | Divorce | 070/21 |
| Desmond, Humphrey J. | 1922 | Plaintiff | Mortgage Foreclosure | 236/05 |
| DeSwarte, Jeanette | 1906 | Additional Party | Paternity | 125/18 |
| Deswarte, John; et al. | 1935 | Plaintiff | Mortgage Foreclosure | 304/20 |
| Detert, Clara | 1928 | Plaintiff | Divorce | 272/12 |
| Detert, H. | 1932 | Plaintiff | Nonpayment of Debt | 295/01 |
| Detert, Herman | 1928 | Defendant | Divorce | 272/12 |
| Detert, Herman | 1933 | Plaintiff | Nonpayment of Debt | 296/26 |
| Detert, Herman | 1925 | Plaintiff | Nonpayment of Debt | 258/31 |
| Detert, Vernon; Intoxication; | 1928 | Additional Party | Divorce | 272/12 |
| Dettman, Elizabeth; Intoxication; Cruelty | 1920 | Additional Party | Divorce | 222/25 |
| Dettmann, Arthur | 1920 | Defendant | Divorce | 222/25 |
| Dettmann, Clara | 1920 | Plaintiff | Divorce | 222/25 |
| Devereux, James; et al. | 1897 | Defendant | Nonpayment of Debt | 081/17 |
| Devereux, Joseph | 1918 | Defendant | Fraud | 206/21 |
| Devlin, Michael | 1882 | Defendant | Violation of City Ordinance | 033/11 |
| Devlin, Michael | 1876 | Plaintiff | Land/Real Estate; Damages | 017/04 |
| Devlin, Sam; et al. | 1911 | Defendant | Mortgage Foreclosure | 158/31 |
| Devold, Jennie Emalia | 1897 | Defendant | Fraud; Contract Anullment | 078/06 |
| Devold, Olaus; et al. | 1895 | Defendant | Nonpayment of Debt | 078/07 |
| DeWane Brothers | 1924 | Plaintiff | Mortgage Foreclosure | 252/23 |
| Dewar, John G. | 1935 | Plaintiff | Nonpayment of Debt | 307/07 |
| Dewey, Edward; et al. | 1910 | Plaintiff | Nonpayment of Debt | 155/22 |
| DeWilde, G.A. | 1909 | Plaintiff | Nonsatisfaction of Judgement | 145/18 |
| Dewire, Jack; et al. | 1896 | Defendant | Theft; Replevin; Damages | 073/05 |
| DeWitt, E.C. and Company | 1903 | Plaintiff | Nonpayment of Debt | 038/16 |
| DeWitt, F.W. | 1912 | Defendant | Licensing | 166/06 |
| DeWitt, F.W. | 1917 | Plaintiff | Nonpayment of Debt | 197/17 |
| Dexter, Delavan; et al. | 1869 | Defendant | Mortgage Foreclosure | 005/15 |
| Dey, Ella | 1923 | Plaintiff | Slander; Damages | 242/11 |
| Dey, Martin | 1921 | Defendant | Breach of Agreement; Damages | 233/06 |
| Dey, Otto; et al. | 1930 | Defendant | Mortgage Foreclosure | 280/14 |
| Dey, William | 1928 | Defendant | Nonpayment of Debt | 271/04 |
| Dialozanski, Elizabeth | 1929 | Defendant | Mortgage Foreclosure | 274/09 |
| Dibble, Ben | 1923 | Defendant | Divorce | 237/04 |
| Dibble, Ben; et al. | 1937 | Defendant | Mortgage Foreclosure | 314/09 |
| Dibble, LeRoy; Dibble, Gladys; Cruelty; Assault; Adultery; Luecke, Miss | 1923 | Additional Party | Divorce | 237/04 |
| Dibble, Minnie | 1923 | Plaintiff | Divorce | 237/04 |
| Dick, William; et al. | 1900 | Defendant | Theft; Damages | 092/15 |
| Dickenson, Evelyn | 1937 | Plaintiff | Divorce | 313/21 |
| Dickenson, George C. | 1889 | Plaintiff | Nonpayment of Debt | 051/11 |
| Dickenson, Ira | 1937 | Defendant | Divorce | 313/21 |
| Dickie, Louis; et al. | 1909 | Defendant | Nonpayment of Debt | 145/19 |
| Dickinson, G.C.; et al. | 1899 | Plaintiff | Mortgage Foreclosure | 085/13 |
| Dickinson, George C. | 1898 | Plaintiff | Nonpayment of Debt | 081/28 |
| Dickmann, Julia; Intoxication; Neglect; Rauh, William; Rauh, Matilda; Rauh, Charles | 1903 | Additional Party | Divorce | 093/11 |
| Dickow, Albert | 1922 | Plaintiff | Divorce | 227/02 |
| Dickow, Albert; et al. | 1925 | Defendant | Mortgage Foreclosure | 256/19 |
| Dickow, Albert; et al. | 1925 | Defendant | Nonpayment of Debt | 256/34 |
| Dickow, Esther | 1922 | Defendant | Divorce | 227/02 |
| Dickson, Anna | 1900 | Additional Party | Discharge of Mortgage | 318/15 |
| Dickson, Emma | 1908 | Plaintiff | Divorce | 136/20 |
| Dickson, Emma | 1910 | Plaintiff | Annullment | 152/16 |
| Dickson, James | 1908 | Defendant | Divorce | 136/20 |
| Dickson, James | 1910 | Defendant | Annullment | 152/16 |
| Dickson, James C. Sr.; et al. | 1929 | Defendant | Nonpayment of Debt | 276/15 |
| Dickson, James E. | 1929 | Defendant | Nonpayment of Debt | 275/25 |
| Dickson, James E.; et al. | 1929 | Defendant | Nonpayment of Debt | 275/41 |
| Dickson, James E.; et al. | 1929 | Defendant | Nonpayment of Debt | 276/26 |
| Dickson, Mary; Cruelty | 1910 | Additional Party | Annullment | 152/16 |
| Dickson, Richard E. | 1900 | Plaintiff | Discharge of Mortgage | 318/15 |
| Dickson, Richard E. | 1898 | Additional Party | Attempted Murder | 328/14 |
| Dickson, Richard E.; et al. | 1896 | Defendant | Mortgage Foreclosure | 073/01 |
| Dickson, S.R. | 1913 | Defendant | Replevin; Damages | 165/13 |
| Dickson, S.R.; et al. | 1919 | Defendant | Mortgage Foreclosure | 216/05 |
| Dickson, Samuel R.; et al. | 1893 | Defendant | Mortgage Foreclosure | 011/11 |
| Dickson, Samuel R.; et al. | 1896 | Defendant | Mortgage Foreclosure | 072/24 |
| Dieck, Ben | 1926 | Defendant | Trespassing; Theft; Damages | 262/21 |
| Dieck, Martha | 1899 | Additional Party | Paternity | 328/03 |
| Dieck, Max | 1924 | Defendant | Damages | 252/14 |
| Dieck, Robert | 1924 | Defendant | Nonpayment of Debt | 252/18 |
| Dieck, William H. | 1926 | Plaintiff | Damages | 264/09 |
| Diem, Edmund | 1906 | Additional Party | Assault | 122/08 |
| Diem, L.A. | 1931 | Defendant | Nonpayment of Debt | 290/04 |
| Diem, Ludwig | 1911 | Defendant | Damages | 154/13 |
| Diem, Ludwig; et al. | 1913 | Defendant | Mortgage Foreclosure | 171/08 |
| Diem, Ludwig; et al. | 1929 | Defendant | Nonpayment of Debt | 274/15 |
| Diemel, William Jr.; et al. | 1917 | Defendant | Mortgage Foreclosure | 201/09 |
| Dies, Henry M.; et al. | 1930 | Defendant | Nonpayment of Debt | 280/16 |
| Diestler, Clara; Diestler, Paul; Cruelty; Assault; Threat to Kill | 1910 | Additional Party | Divorce | 153/06 |
| Diestler, Frank; et al. | 1937 | Plaintiff | Damages | 313/02 |
| Diestler, Herman | 1910 | Plaintiff | Divorce | 153/06 |
| Diestler, John | 1922 | Plaintiff | Land/Real Estate | 244/22 |
| Diestler, John; et al. | 1922 | Plaintiff | Discharge of Mortgage | 236/24 |
| Diestler, Margaret | 1910 | Defendant | Divorce | 153/06 |
| Diestler, W.C. | 1925 | Plaintiff | Land/Real Estate | 256/18 |
| Diestler, William | 1922 | Additional Party | Land/Real Estate | 244/22 |
| Diestler, William F. | 1922 | Additional Party | Discharge of Mortgage | 236/24 |
| Dietrich, Anna | 1928 | Plaintiff | Mortgage Foreclosure | 271/25 |
| Dietrich, G.H. | 1910 | Defendant | Replevin | 155/27 |
| Dietrich, Rob.; et al. | 1911 | Defendant | Breach of Contract; Damages | 158/20 |
| Dietz Electric Company | 1937 | Plaintiff | Nonpayment of Debt | 312/21 |
| Dietz, George | 1896 | Defendant | Assault | 322/18 |
| Dietzler, A.D. | 1905 | Plaintiff | Land/Real Estate | 117/10 |
| Dietzler, A.D. | 1908 | Plaintiff | Breach of Agreement; Damages | 141/07 |