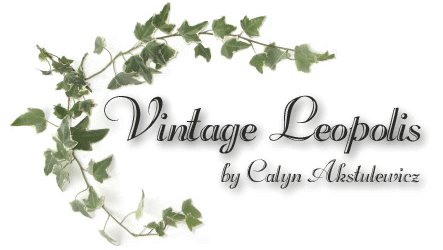 Many thanks to Calyn for sharing these AWESOME pictures of the Leopolis area with us! If you know of any information that would help identify the unknown photos listed, Calyn would love to hear from you.
Up until five years ago, I lived outside of Leopolis on the North Branch of the Embarrass River. After finding myself at a place in life where I could choose where I wanted to live, I moved back to Albany, GA. I love it very much but, itís been challenging to continue working on my family tree. My family was from Shawano, Oconto and Winnebago Counties. I would like to share some photos of Leopolis from the early 1900s. The pictures were given to my grandparents, Louise and Fred Krenger, by relatives after a home fire in 1973 destroyed all their pictures. Sincerely, Calyn Akstulewicz
These vintage photos of early Leopolis are such a great addition to the site -- I'm sure you will enjoy them as much as I have in creating this page. The photos on this first page have been enhanced or altered from their original size to fit the page. If you click on the photos, you will be taken to the original LARGER photo that Calyn scanned in and emailed to me.
And, if you have pictures you'd like to share with the Shawano site, just email me and we'll make a page just like this to display your treasured memories...
Click on the photo to see the LARGER image.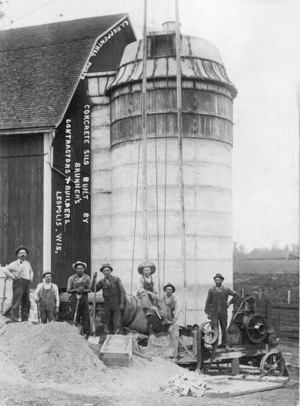 Brunner Silo Crew
#1 - Concrete silo built by Brunner's Contractors & Builders, Leopolis, WI. No writing on the back. My grandfather, Fred Krenger, worked on many Brunner silos but doesn't appear with this crew. He used to call these silos "Leopolis monuments."


Leopolis Harness Shop, ca 1915
#2 - Florence V. - Card is addressed to Mr. Fred Krenger, Lyndhurst, WI c/o Martin Brunner. Postmarked 9 Jan 1915, Wabeno, WI.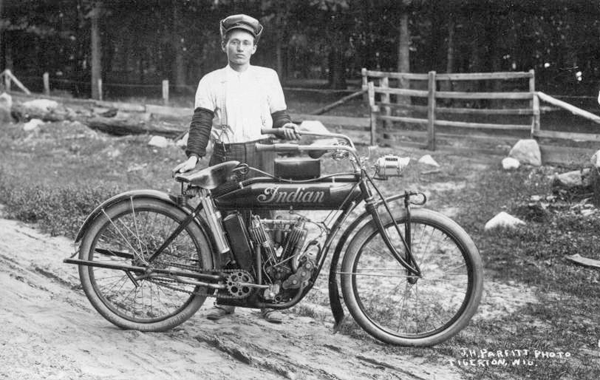 Unknown young man on Indian motorcycle
#3 - Young man with Indian motorcycle. J.H. Parfitt Photo, Tigerton, WI. No writing on the back.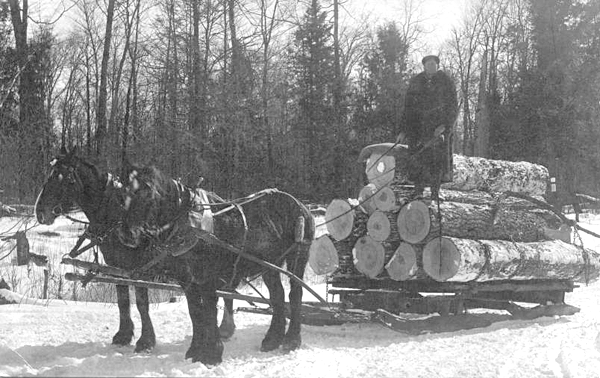 Bowler Logger
#4 - Card is address to my great aunt, Miss Frances Krenger, Leopolis, WI. Postmarked 15 Mar 1909, Bowler, WI. It reads, "Hello Frances. Well when are you coming to see us and I wish you could come and stay with us for a while. This is Herman on here. Emma M. He might be Herman Jaeger, son of Joseph and Bertha Jaeger, Frances's cousin.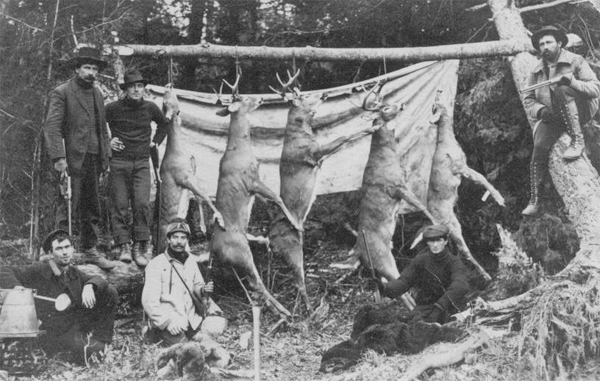 Leopolis Deer Hunting Party
#5 - Leopolis Hunters - No writing on the back.


BACK TO THE SHAWANO COUNTY INDEX PAGE
© Taylored Designs 2007