A few weeks ago, I started corresponding with Dottie Buchholz regarding her research in the Polar, Langlade County area -- and she kindly offered to share some of her Shawano family info with us -- what a pleasant & wonderful surprise!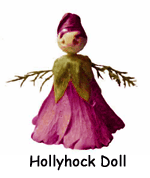 Dottie has fond memories of her Grandmother Ida Doran -- her unusual "cuckoo clock", practicing piano lessons on her piano, her yard with purple irises and the big bridal wreathe bushes next to the street... and a special memory of making Hollyhock Dolls with the beautiful red hollyhocks: "We used to make dolls by using a bud for the head and a big flower upside down for the dress. We popped the head onto the stem of the upside down flower." Such a beautiful memory of a simpler time when children entertained themselves and "toys" didn't always come with batteries and from the stores. Thanks so very much for sharing this with us!
And the families that Dottie is researching are Kruegers, Utnehmers,
If you have information you would like to share on these lines, just email it in and we'll post it. Thanks!
And, now, on to the GOOD STUFF!!! These photos are gorgeous and the tributes, well, I'm sure Francis & Ida are touched at the loving tribute to them. Very nicely done!!!

TRIBUTE & OBITUARIES
Frank and Ida Doran
By Irene Doran 1978
Francis Joseph Doran was born in Shawano, Wisconsin, the son of William Doran and Catherine Rebecca Dinneen Doran. He lived in Shawano for a few years and then moved, with his family, to Northport where they lived a short time. His father then purchased a farm on the west bank of Bear Lake in Waupaca County near the village of Manawa. Frank lived on this farm until his marriage.
Ida and Frank were united in marriage at the Sacred Heart Church in Manawa, Wisconsin. (Though Grandma's French-Canadian mother and grandparents were Catholic, the Shuman family were Methodist. Grandma probably joined the Catholic church when she married and remained a life-long Catholic. Some of her children and grand-children are Catholic, others Lutheran.) After the ceremony they drove to their first farm home in a horse-drawn sleigh. The farm is located 1.6 mi north-west of Royalton on highway B. The barn is on the right side of the road and the house (yellow) is on the left. Frances, their first child, was born on this farm. They then moved to a farm between Royalton and Northport, on highway 54. The farm is located in the area just east of a Wayside. Genevieve and Leonard were born there.
When Frances was nearly five years old, Gen was three, and Leonard one and one-half, the family moved to Shawano County. The farm they purchased was located five miles west of the village of Tigerton, on the Embarrass River in the Township of Germania. The farmland in this area is very stony, making for very hard work in clearing the land. Most of the farms here have stone fences. There was a log house on the farm and a very poor out-house. The following March, Howard was born. The log-house burned to the ground when Rob was four days old, Feb. 29,1912, He liked to tell the tale that he saved the family which gave Grandma a hearty laugh as he was only a baby.
The family stayed with neighbors until a house could be rented about one mile away. They built a temporary house on the south-east corner of the farm. Later they built a larger home on the site of the burned-out log house and the small house was moved nearby to serve as a summer kitchen. Howard, Robert, Joe, and Lloyd were born on this farm. The children except for Lloyd, attended the Spring Brook Country School.
The Frank Doran family made their living by logging, dairying, and selling garden produce and wild berries. Very little was purchased except for staples and the cloth and thread that Ida used to sew most of their clothing. Ida did a lot of canning and pickling and also made all of the bedding. Wood was used for cooking and heating, and kerosene lamps and candles provided light.
In 1922, the family moved to the village of Tigerton and in 1924 they made the move to Shawano, Wisconsin. They operated restaurants on North Main Street, first The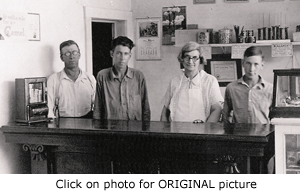 White Arrow and then Cafe 55. Ida baked all of the bread, cakes, and pies for the restaurants and did most of the cooking with help from the rest of the family.
Frank died of cancer November 22,1932, after an illness of two years.
Ida and the family operated the restaurant for a short time after Frank's death, then they rented it out, and finally it was sold. They lived in a rented house for a while and then Ida purchased a small home at 204 S. Union Street, in Shawano. She worked for the Shawano Evening Leader for a time, selling subscriptions. She then became the very first Avon Lady in Shawano, and continued until she retired at the age of sixty-five in 1943.
Grandma Doran was a very busy person. She was always making a quilt for someone, or crocheting a rug or doily. She enjoyed her garden, but her biggest enjoyment was her many grandchildren and great-grandchildren. She knew every birthday and always wanted to know how they were doing in their many activities. She also kept a scrapbook of them and their activities. In her later years she was disabled with arthritis and cataracts, which grew worse until she was finally housebound. She had a severe stroke and spent her remaining years at the Shawano Convalescent Center. Her mind remained sharp until the end and she was still interested in everything. The bulletin board by her bed was covered with pictures and art work of her grandchildren and great-grandchildren. She died, very peacefully on Saturday, July 13, 1974.
Note: The "Club 55" picture shown above -- Grandpa Frank Doran, Bob Doran, Grandma Ida, Uncle Joe. Uncle Joe had a business out at Shawano Lake -- hamburgers, etc.

Shawano County Journal
November 1932
Frank Doran Dies Tuesday at Hospital
Frank J. Doran, 56, died at the Shawano hospital Tuesday evening at 6:40 o'clock following an illness of nearly two years.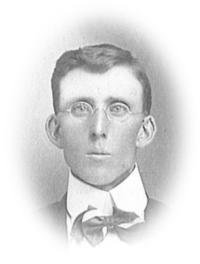 Mr. Doran was born March 7, 1876 in Shawano and lived here for a short time, moving with his parents to Bear Lake when a small child. On January 7, 1903 he was united in marriage to Ida Schumann after which the couple made their home in Waupaca county. In 1909 they came to Tigerton and after living in that vicinity for 15 years they came to Shawano where they opened a restaurant on north Main Street, known as the White Arrow Restaurant.
Surviving are his widow and the following children: Mrs. Paul Martens, Jr. R. 2; Genevieve and Leonard, Shawano; Howard and Robert, Camp Crook, South Dakota; Joseph and Loyola, Shawano. He also leaves a grand-daughter, Joan Ruth Martens, two brothers, Lloyd and Vincent, Duluth, Minn; and four sisters, Mrs. Gust Weller, Waupaca; Mrs. Tom Kelly, Shiocton; Mrs. Elmer Toomey, Rehobath, and Mrs. Nick Doud, Royalton.
Funeral services will be held Friday morning at the Catholic Church with Father Kersten officiating.

Shawano Evening Leader
1974



Services For Ida Doran on Tuesday

Mrs. Ida Doran, 95, died Saturday, July 13 at the Shawano Convalescent Center, where she had lived for the past five years.

She was born July 26, 1878 at Ogdensburg, the daughter of the late Mr. and Mrs.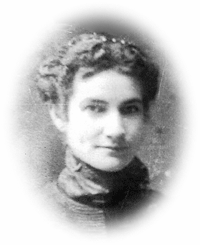 Caradon Schumann. After the death of her parents she made her home with her grandparents at Janesville and Edgerton. She attended high school in Janesville and
Edgerton. After attending Whitewater Normal she taught school for several years in Rock and Waupaca Counties.
On January 7, 1903 she was united in marriage to Francis J. Doran of Bear Lake at the Sacred Heart Church at Manawa. After her marriage she lived in Waupaca County for six years, at Tigerton for fifteen years and then moved to Shawano in 1924
where she lived the rest of her life. Mrs. Doran and her husband operated a restaurant on Main Street for many years. She was a member of the Sacred Heart
Catholic Church, Shawano and a past member of the Catholic Knights, Christian Mothers and St. Ann's Society.
Survivors include two daughters, Frances, Mrs. Paul Martens, Shawano, Genevieve,
Shawano and sons, Leonard, Robert and Joseph of Shawano, Howard, Kalispell, Montana and Lloyd of Clintonville, 17 grand-children and 26 great-grandchildren. Her husband preceded her in death in 1932, also two grandchildren preceded her in death.
Funeral services will be held Tuesday, July 16 at 10:00 a.m. at Sacred Heart Catholic Church, Shawano, with Father Charles Hoffman officiating. Burial will be in Sacred Heart Cemetery, Shawano.
Friends may call at the Born Funeral Home, Shawano, after 4:00 p.m. Monday until the time of service on Tuesday. Memorial Card

PHOTOGRAPHS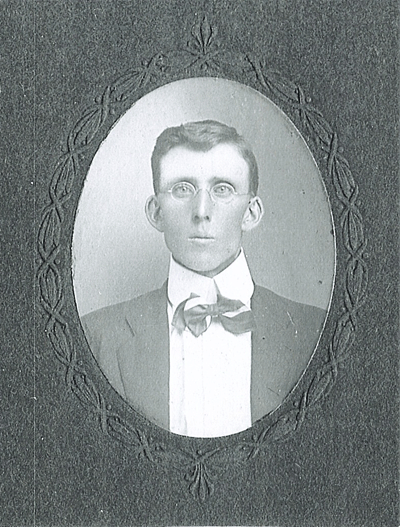 Francis J. Doran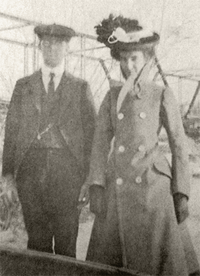 Francis & Ida Doran