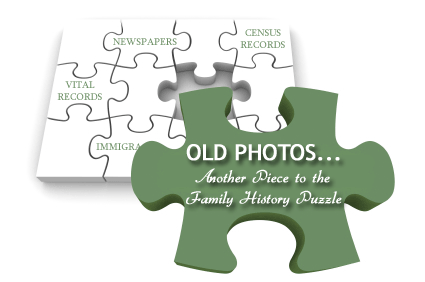 Jade posted a query to the Shawano Message Board, asking for help in identifying these two houses... now, seeing that our Shawano researchers are pretty resourceful, I'm hoping one of you will remember seeing these older homes... it just takes 1 person with a keen eye to detail to solve this puzzle!! Thanks, Jade, for sharing this with us.

"I believe the houses would have belonged to Colin Mayville and his wife Clorie Angie Greeley Mayville. One of the houses has those two standing in front with their three children (Howard Ray, Velma Belle and Reynolds Sylvester). I've just always wondered where the houses are and if they are still standing today.

The house with them standing in front might have been taken around Liberty in Outagamie Co. because that's where they were living in 1900. Either that or it was their house in 1910- they were living on First St. in Shawano. In 1920 they were living on Franklin St, and then by 1930 Colin and daughter Velma Belle had died so Clorie moved to Madison where Howard had gotten a house, and Reynolds had come as well. The house with the ornate decor all around the outside, and the swing on the porch, has always intrigued me and I think this is where they would have been living in the late 1910s to the 1920s--- there are copious amounts of pictures from this time period at this house most involving Velma who was very social and died in 1921 during a surgery.

Any help at all would be greatly appreciated! I know my grandfather (Reynolds's son) would love to see those houses if they were still around and I would love to know if that beautiful decorated house is still there, for sure.

Thanks,
Jade Schmitt"
---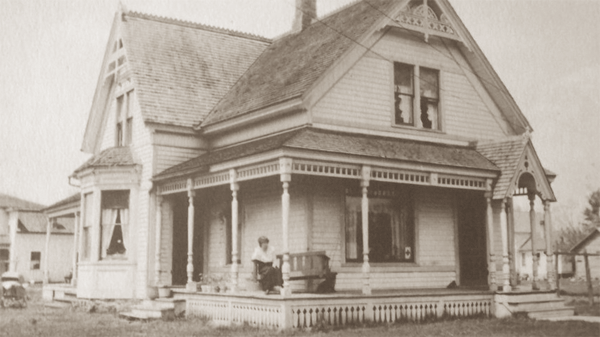 This house is on the corner of Franklin and Richmond Streets in Shawano
---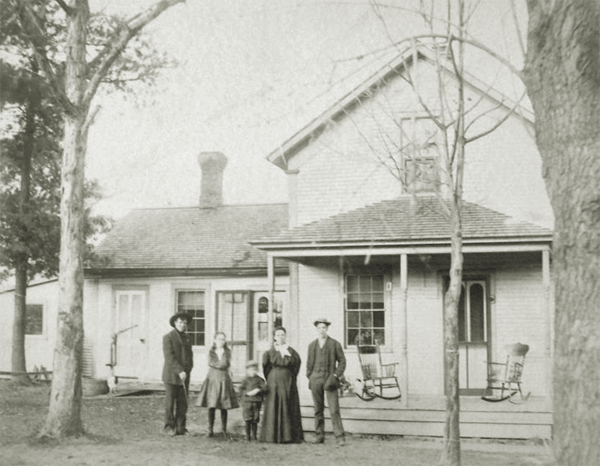 ---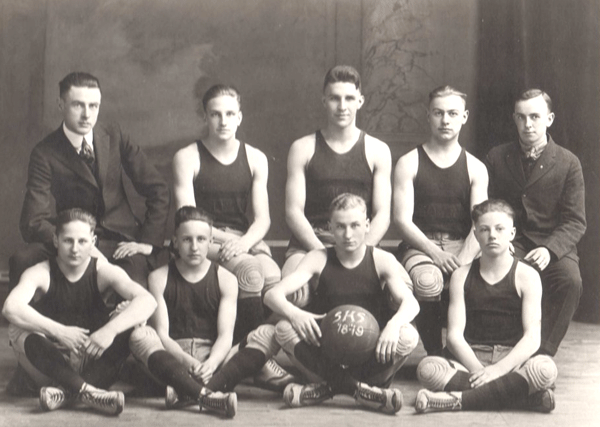 This group of young men are the Shawano High School Basketball Team 1918 - 1919 -- and the photo below is the same team, different pose. These quite possibly would be someone's father or grandfather. Birth year would be approximately 1900 - 1905. If you recognize them, email me and we'll add it to the page. Thanks again, Jade, for the great pictures!

NAME?
NAME?
NAME?
NAME?
NAME?
NAME?
NAME?
NAME?

NAME?


Shawano High School Basketball Team 1918 - 1919
---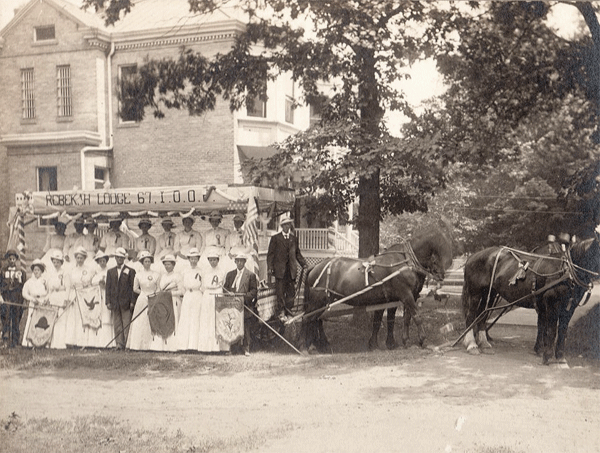 And Jade sent in this GREAT photo of the Rebekah Lodge (the members) on some sort of "float" as if in a parade, and drawn by horses. Jade's great great grandmother Clorie Mayville was a member of Rebekah, so she's the only one Jade knows for sure is in there out of a total of 17 women and 4 men. If you can identify anyone else in the picture, we'd love to add them to the site!
---