"I've "rescued" a group of 6 photographs along related to the BJELLAND Family of Illinois. I am hoping to be able to return the photographs to their rightful place with family. If you are a member of this family, or know someone who might be, please contact me.

Thanks,
Shelley"

The photographs included in this group are as follows:

(Click on the photo for the LARGER ORIGINAL SCAN to help you identify the faces.)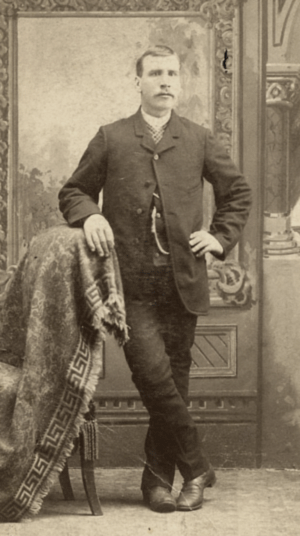 1. Ole H. BJELLAND, no studio or location, 1880's, man in his 20's or 30's, note "Mrs. Annie BJELLAND of Newark, Ill"
---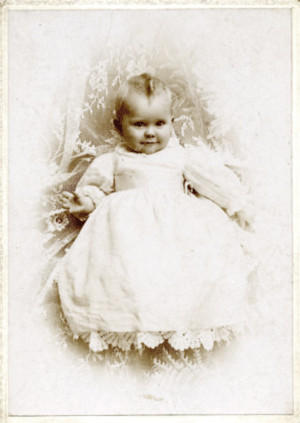 2. Henry BJELLAND, Hendricks Studio in Sandwich, IL, 1890's, note "March 31,1896 - October 21, 1948"
---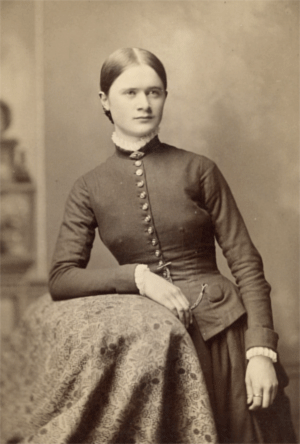 3. Jane Markus TUNGESVIK, Taylor Studio in Aurora, IL, 1880's or 1890's, woman in her teens or 20's, note "a distant relative of Ole H. BJELLAND"
---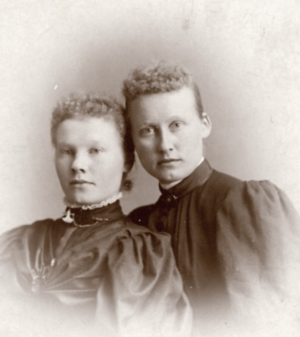 4. Olufue Mikolule (Jorgensdatter) MATTISEN OAKLAND and Olianna Mathea (Jorgensdatter) MATTISEN BJELLAND, S. Benensohn Studio in Yorkville, IL, 1890's, young women in teens or 20's, notes "Olufue born Aug 5 1876, died March 5 1953, and Olianna born Feb 17 1873 and died Jan 30 1949"
---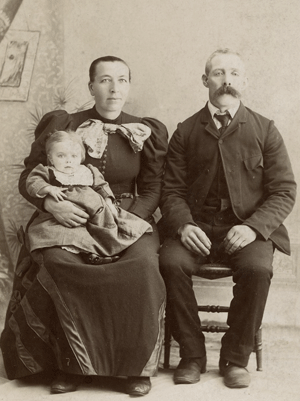 5. Elias ROLLASTADT with second wife and child, Menzel Studio in Grand Rapids, WI, 1890's, couple in their 40's, child about 1 year, note "Mrs. A. BJELLAND"
---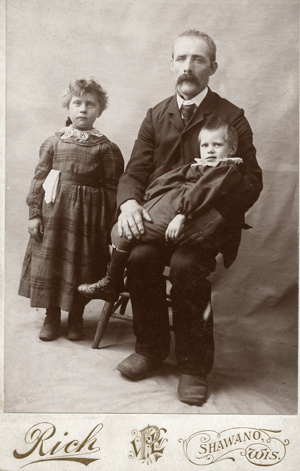 6. Elias ROLLASTADT with Guri ROLLASTADT and a second little girl, Rich Studio in Shawano, WI, 1890's, man in his 40's, children 3-4 years, notes "To Ole Halverson" and "Guri is daughter of Ole Halvorsen BJELLAND'S only sister" and "little girl also a daughter of Dad's sister whose name was Walborg Halvarsdatter BJELLAND" and "the littlest girl died so Guri is the only one on Dad's side who grew up and she may have family"
---
Based on limited research, Shelley was able to gather the following information regarding this family:

Ole H. BJELLAND b. 23 Nov 1855 in Norway to parents Halver BJELLAND and Guri TOLLEFSON, married Anne MATTESON (b. 17 Feb 1873 in Tromso, Norway) on 28 Feb 1895 in IL and together they had six children including, Henry b. 1896; James Engemon b. 1898; Gerhard Olai b. 1900; Carl Wilbur b. 1902; Esther b. 1906; and Omi b. 1906; all born in Millbrook or Fox, IL. Ole died 8 Apr 1906 in Aitkin, MN.

His wife (pictured in photo 4 as Olianna) Anne MATTESON BJELLAND died at the home of her daughter Mrs. William J. AHRNENDT in Chesterton, IN. Anne came to the US at the age of 20 and first lived with her Aunt and Uncle, Mr. & Mrs. Lars ALSAGER near Newark, IL. Obit notes that her son Henry died in 1948, surviving were a son Gerhard BJELLAND of Portland, OR; son James BJELLAND of Seattle, WA; son Carl BJELLAND of Chicago, IL; daughter Mrs. O. W. JOHNSON of Chicago, IL; and daughter Mrs. AHRNENDT. She was also survived by siblings, Mrs. Fannie OAKLAND of Yorkville, IL; Mrs. Inga BREWSTER of Port of Spain, Trinidad; Hans MATTESON; Morris MATTESON; and Mattis MATTESON all of Libertyville, IL; and Paul MATTESON of Coal City, IL;

Census information is as follows: 1910 census of Fox Township, IL:

Annie BJELLAND, age 37, a widow, 5 children/5 living, born Norway, parents born Norway, to USA 1882
Henry BJELLAND, son, age 14, born IL
Gahert BJELLAND, son, age 10, born IL
Carl BJELLAND, son, age 8, born IL
Esther BJELLAND, dau, age 5, born MN
Olma BJELLAND, dau, age 3, born MN