We're looking for the identity of this woman -- Karen Hoffman Craig sent this lovely portrait in and supplied the following information: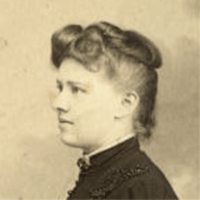 "I know nothing about the photo. It just came along with some Hoffman photos I got from my mother. All of the other pictures were of my father's (Laurence Hoffman) family." Karen's Hoffman family is from the Gresham area and the photo was taken at an Appleton studio. Anyone able to help solve the identity of this woman, please contact Karen directly at rcraig@tds.net.
Thanks again, Karen for the great photo!