Tina S. Vickery
Candidate for USGenWeb Project National Coordinator.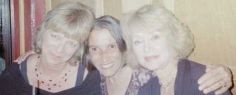 About Me.
I currently work as a part-time court transcriptionist and at Walmart. The rest of my time is spent between sharing my life with my family and friends and serving as the current USGenWeb Project National Coordinator and volunteer. In my role of National Coordinator it has been my pleasure to work with the Advisory Board and all Project volunteers this past year as we have worked to preserve and promote the goals of the USGenWeb Project to truly be 'Genealogy at It's Very Best!'
Adventures along the way.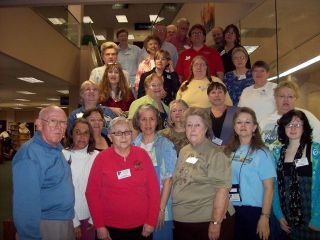 I have had the pleasure and privilege of meeting many USGenWeb Project volunteers and contributors along the way. I have participated in many national conferences over the years as a USGenWeb Project representative and with each conference am always reinvigorated by the enthusiasm and interest in the Project and inspired by the volunteers I have met who work so knowledgeably and incredibly hard on their USGenWeb Project State, County and Special Project pages. Their dedication truly exemplifies goals and mission of the USGenWeb Project!
Accomplishments and Goals.
I would like this next year to be a year of promotion of our presence within the genealogical community. I look forward to working with all of you to highlight the work that our volunteers and contributors do daily to exemplify the USGenWeb Project as indeed Genealogy at It's Very Best!
USGenWeb Project Involvement.
I have had such an incredible journey with the USGenWeb Project. It has been an exciting experience for me to work with volunteers and contributors alike. I have participated and facilitated in two awesome State USGenWeb Projects as State Coordinator, MEGenWeb Project and WIGenWeb Project. I have traveled the Orphan Train in Wisconsin and have learned much from their trials and tribulations. I also work with the USGenWeb Project Archives, an awesome group of individuals and contributors that have placed an inordinate amount of information on-line. And one of my favorite projects, yes, I admit it, is the WI Tombstone Photograph Pages. I am very excited about the resource it provides.