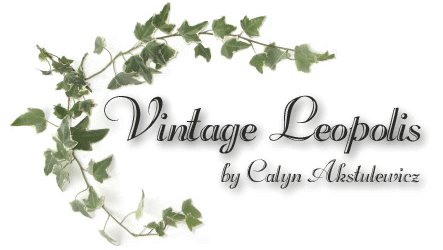 Many thanks to Calyn for sharing these AWESOME pictures of the Leopolis area with us! If you know of any information that would help identify the unknown photos listed, Calyn would love to hear from you.
Up until five years ago, I lived outside of Leopolis on the North Branch of the Embarrass River. After finding myself at a place in life where I could choose where I wanted to live, I moved back to Albany, GA. I love it very much but, itís been challenging to continue working on my family tree. My family was from Shawano, Oconto and Winnebago Counties. I would like to share some photos of Leopolis from the early 1900s. The pictures were given to my grandparents, Louise and Fred Krenger, by relatives after a home fire in 1973 destroyed all their pictures. Sincerely, Calyn Akstulewicz
These vintage photos of early Leopolis are such a great addition to the site -- I'm sure you will enjoy them as much as I have in creating this page. The photos on this first page have been enhanced or altered from their original size to fit the page. If you click on the photos, you will be taken to the original LARGER photo that Calyn scanned in and emailed to me.
And, if you have pictures you'd like to share with the Shawano site, just email me and we'll make a page just like this to display your treasured memories...
Click on the photo to see the LARGER image.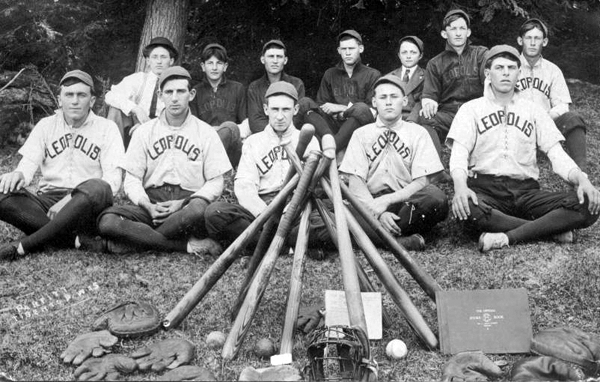 Leopolis Baseball Team, ca 1912
Back row: Ed Voelz, Otto Steinke, Rudy Kucksdorf, Albert Ready, Fred Krenger, John Cerveny, Jim Ready;
Front row: Joe Boehm, Joe Pevonka, Ed Heindel, Frank Ready, Frank Stefl.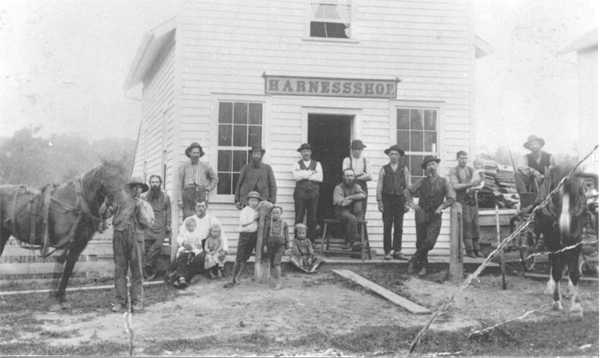 Leopolis Harness Shop, ca 1915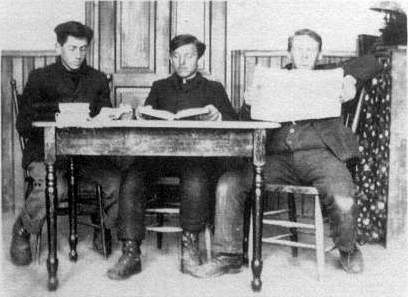 1908 Leopolis 8th Grade Class
Unfortunately, I have not been able to identify these boys. The back of the card has the name Miss Alice Armstrong, Alden, MI in handwriting.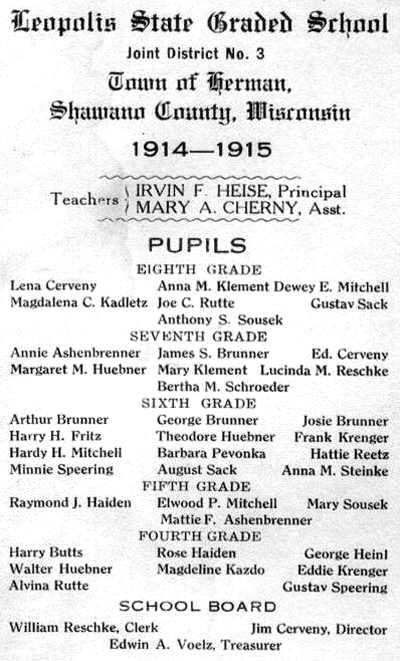 Leopolis - Cover and Class List from Souvenir Booklet 1914-1915
OUTSIDE COLOR COVER
Teachers: Irvin F. Heise, Principal & Mary A. Cherny, Asst.
8th Grade: Lena Cerveny, Anna M. Klement, Dewey E. Mitchell, Magdalena C. Kadletz, Joe C. Rutte, Gustav Stack, Anthony S. Sousek
7th Grade: Annie Ashenbrenner, James S. Brunner, Ed. Cervany, Margaret M. Huebner, Mary Klement, Lucinda M. Reschke, Bertha M. Schroeder
6th Grade: Arthur Brunner, George Brunner, Josie Brunner, Harry H. Fritz, Theodore Huebner, Frank Krenger, Hardy H. Mitchell, Barbara Pevonka, Hattie Reetz, Minnie Speering, August Sack, Anna M. Steinke
5th Grade: Raymond J. Haiden, Elwood P. Mitchell, Mary Sousek, Mattie F. Ashenbrenner
4th Grade: Harry Butts, Rose Haiden, George Heinl, Walter Huebner, Magdeline Kazdo, Eddie Krenger, Alvina Rutte, Gustav Speering
School Board: William Reschke, Clerk; Jim Cerveny, Director; Edwin A. Voelz, Treasurer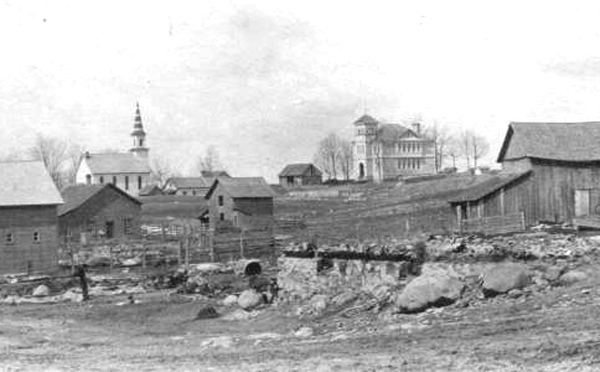 Leopolis 1: facing Northwest, St. Johnís Lutheran Church is to the left of the building in the foreground and the school building is almost center.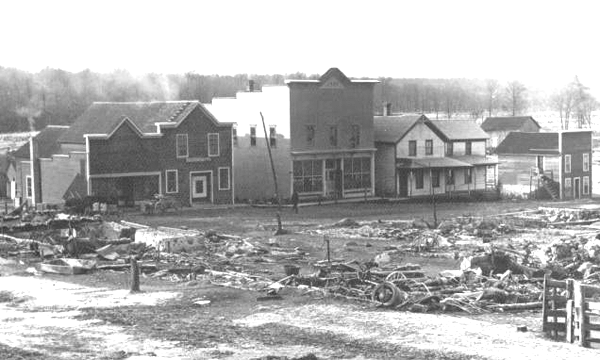 Leopolis 2: facing Southwest, the river is in the background. The building in the center with the false front is Pedersonís Tavern. The handwritten description on the back says ďThis is a postal of the fire. Leopolis.Ē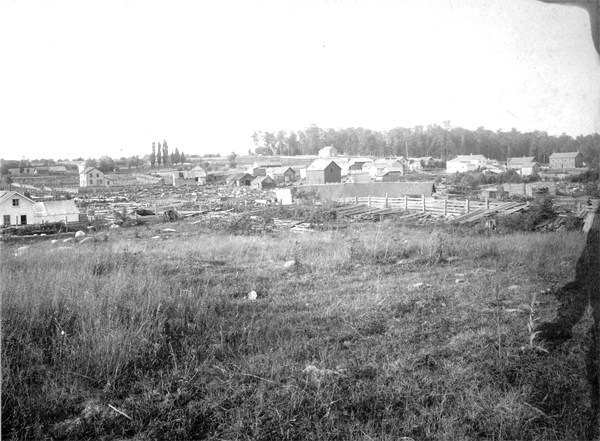 Leopolis 3: possibly taken from the hill in front of the Catholic Church, facing South, towards Pella.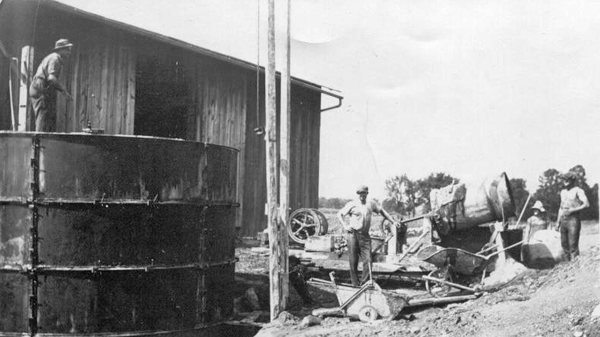 Silo Team - might be a crew from Brunner Contractors & Builders. No writing on the back.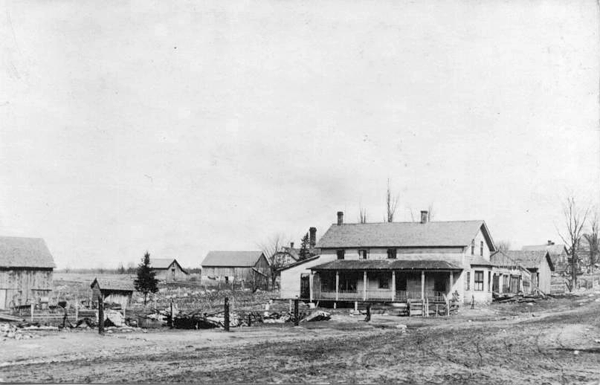 Possible View of Leopolis - No writing on the back of the picture.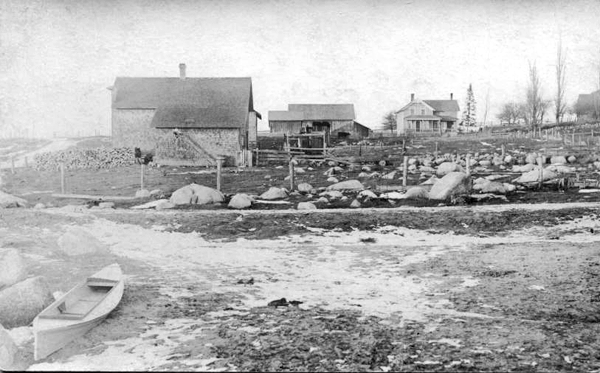 Possible View of Leopolis II - No writing on the back of the picture.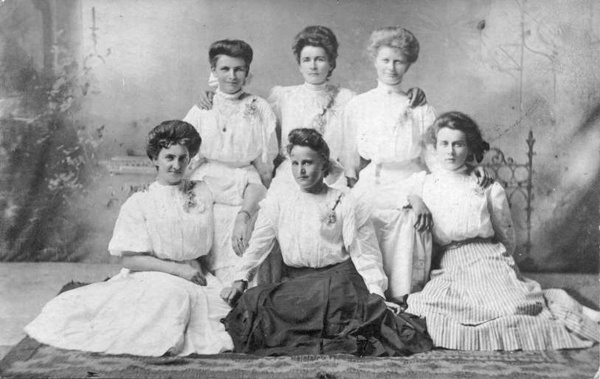 Martha Krenger Friends - Dated 9 Aug 1909, Leopolis and addressed to my Great Aunt, Martha Krenger, Wittenberg, WI. It reads, "Hello, Martha. Well are you coming for the L? A bunch from here are going. Say how do you like the bunch on the other side? Ha Ha. Be sure and come to Leopolis too. From Lorine(sp?) ans"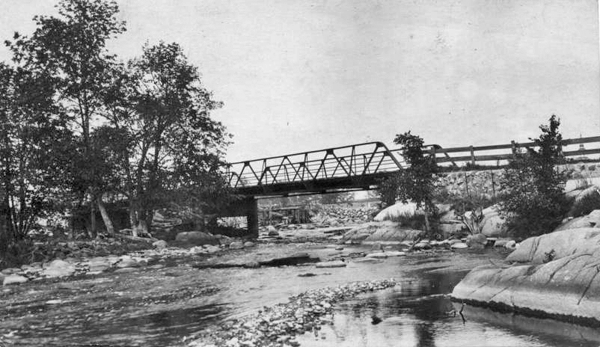 Unknown Bridge - thought it might be the Leopolis bridge with dam in the background but, the church steeple on the right, just visible through the railings seems to be out of place for either the Lutheran or the Catholic churches in Leopolis. No writing on the back.
BACK TO THE SHAWANO COUNTY INDEX PAGE
© Taylored Designs 2007