VINTAGE SHAWANO COUNTY
| | |
| --- | --- |
| | Cathe Ziereis sent these copies of "vintage Shawano County" in to us from old calendars she has collected. We love old photos and hope you enjoy them as much as we have! Since these are large graphic files, this page might take a while to download. There are early photos of areas just outside of the county that we thought you might enjoy browsing as well. |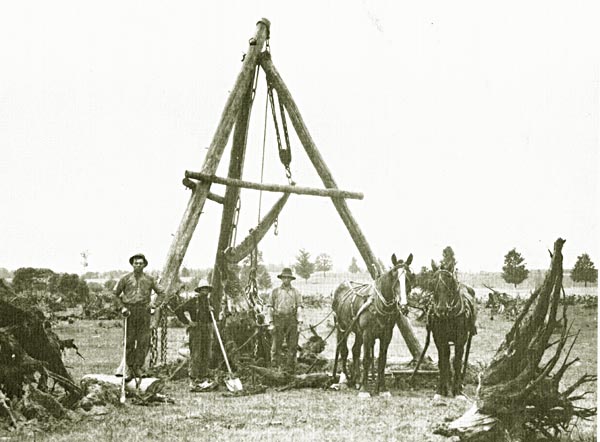 This postcard shows the way stumps were pulled from fields in the early 1900's. The man standing closest to the horses is Henry Zeimer, of the Town of Richmond.
---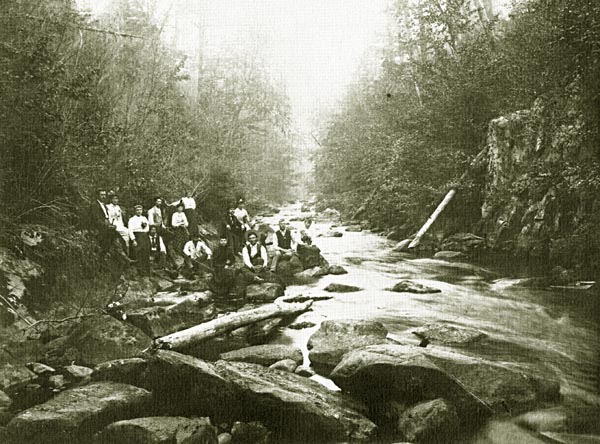 Fall outing at Tigerton Dells, Wisconsin. The people in this photo have been identified as Charles Lehman, Ida Lehman, Maley Drager, Joseph Roemer, William Schumacher, Lillie Schumacher, Lillie Rupenthal, J. A. Melendy, Anna Roemer, Dr. Werner, Tokla Rupenthal, William Daum, Herman Rupenthal and Gusta Swanke.
---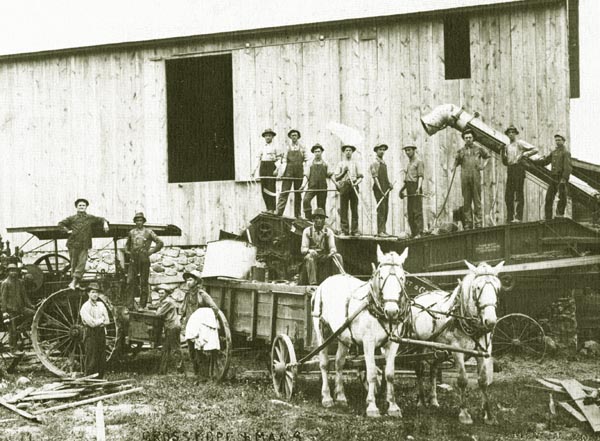 Threshing crew of Grosskopf & Mass with Ed Grosskopf (top left) -- Caroline, Wisconsin
---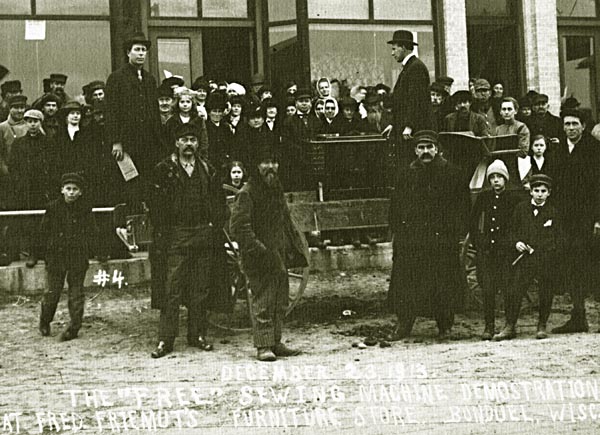 This picture is of "The 'free' sewing machine demonstration at Fred Friemut's Furniture Store" taken on December 23, 1913 in the front of the store. -- Bonduel, Wisconsin
---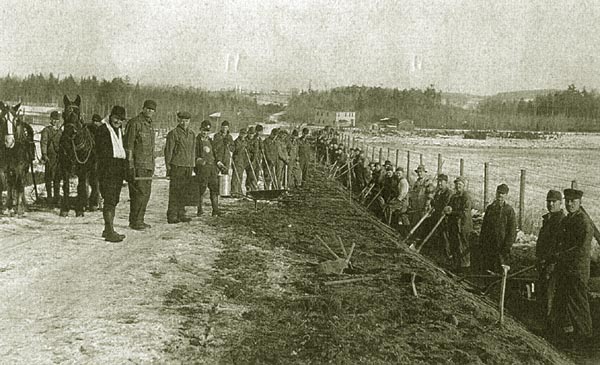 During the Depression, men worked for 50 cents an hour doing hard labor building roads.
---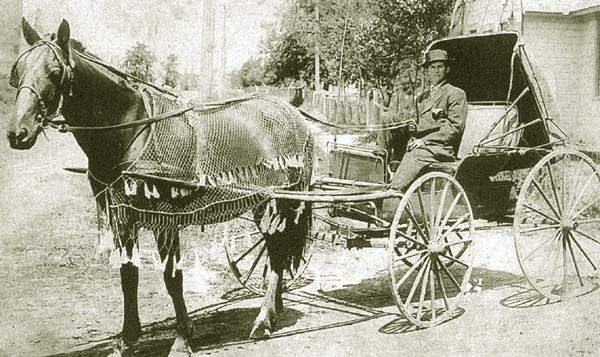 Leonard Cornelius and horse out in their Sunday best - early 1900's.