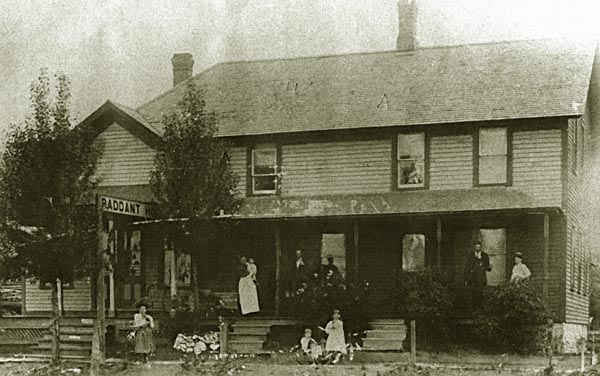 The Raddant Hotel 1893 - 733 S. Union Street near Railroad Station. The left third of the building (tavern) was removed later. Left to right: Mother Alvina Raddant holding son Raymond, Chas. Raddant, Nora, Esther, a hotel boarder, and Amanda.
---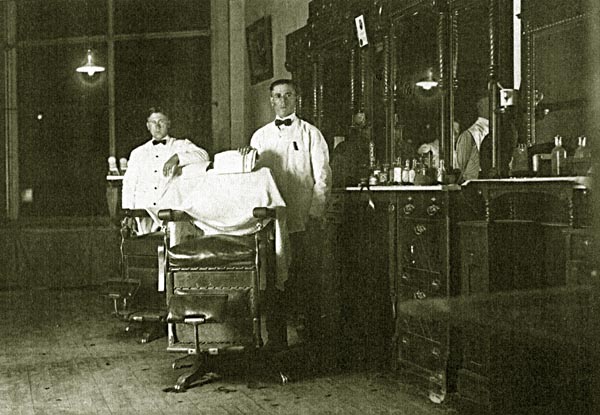 Paul Kopeschke's first chair in the Bonduel Barbershop, 105 N. Cecil St., Bonduel. - 1916
---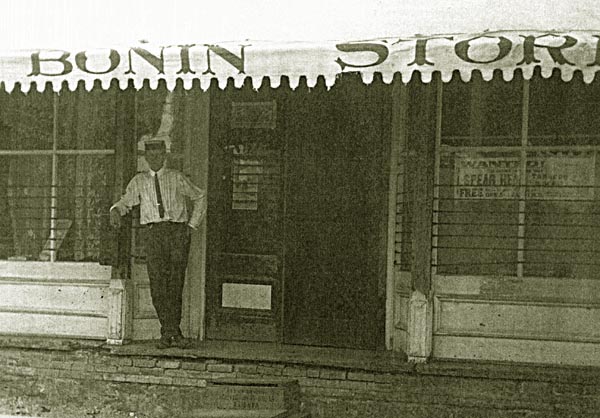 Ray Rossow pictured at the Bonnin Store, 126 E. Green Bay St., in Bonduel - 1900
---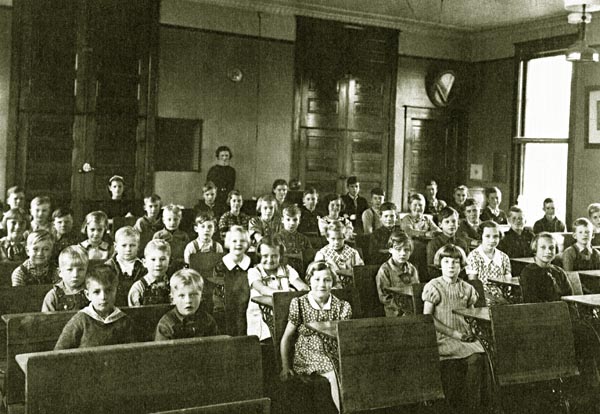 Riverside School - Corners of CCC and K in Shawano, late 1930's.
---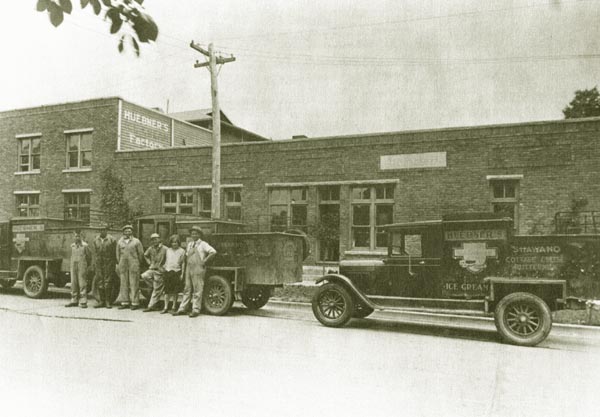 Huebner Ice Cream Factory, late 1920's, 305 Picnic St., Shawano.
---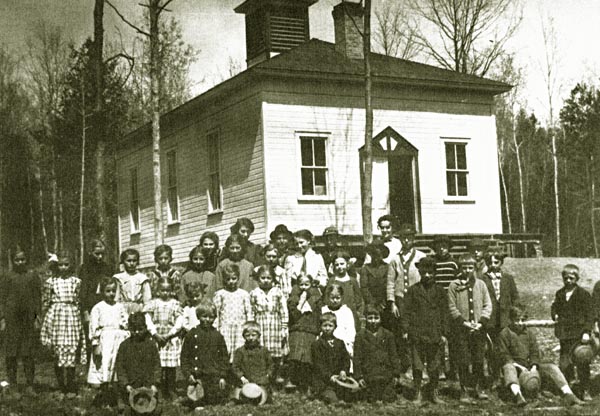 Texas School, Town of Richmond, near Kroenke Saw Mill - 1911
---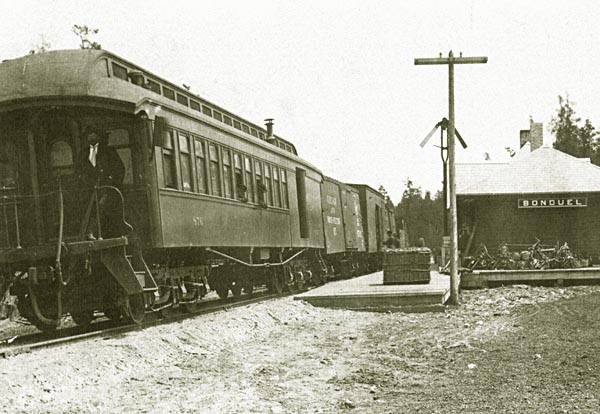 Chicago Northwestern Railroad train being loaded at the Bonduel Depot.