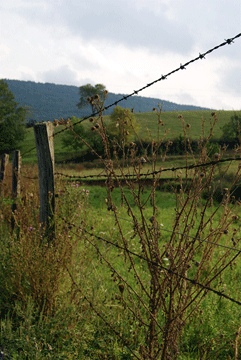 Queries posted for

1997

, see Queries 1997
Queries posted for

1998

, see Queries 1998
Queries posted after

1998

and before

2004

, there are none :-(
Queries posted for

2004

, see Queries 2004
Queries posted for

2005

, see Queries 2005
Queries posted for

2006

, see Queries 2006
Queries posted for

2007

, see Queries 2007
Queries posted for

2009

, see Queries 2009
Queries posted for

2010

, see Queries 2010
Queries posted for

2011

, see Queries 2011
Please remember that your query
must
include a connection to Douglas County Wisconsin.
When you submit a query your information will be posted here and an acknowledgement email message will be sent as soon as the query has been posted.
Click here
to
submit
a query...
By NOT including an email address in your query, someone with an answer is unable to contact you!!
Number

Surname

Message

Contact

Date
Posted
08-14
Ledermann, Loerzel
Adelbert

LEDERMANN

Sp: Rosalia

LOERZEL

. Lived in Superior. Owned a shoe store. I have good information, but could always use more.
Lori
12/31/08
08-13
Milavitz
Lookin for birth date and death date of Sigmund

Milavitz

who was born and died in Superior at the age of 5 years. The closest information that I have is B 1911, D 1916. I have been told that these dates are not necessarily correct. The child's name could have been listed as Sam Milavitz. Parents were Ben Milavitz and Anna Milavitz. Sigmund is buried in Superior at the Hebrew Cemetery.
Seymour
12/13/08
08-12
Eckman, Haugan, Lelander, Link, Luno, Moran, Shaw
Cora

Luno

died Superior Wisc Jan 6 1981. Born Cora

Shaw

in Ontario 1892. First husband Henry

Haugan

died 1938. Cannot locate Cora on Douglas Co., cemetery site. Looking for Cora obituary or information about her children:

Bernice [Mrs

Moran

]
Eleanor [Mrs

Eckman

formerly Mrs

Lelander

]
Jack [Marj

Link

]
perhaps another son Jim

Jan
12/13/08
08-11
Oshea, Peterson, Tollefson
Looking for any info on my great-grandparents Jeremiah P.

Oshea

, bd 1843 & Isabelle

Tollefson

Oshea; bd 1853; lived in Superior 1883 & before; moved to Hawthorne Wis 1883. Children:

Jack
Josie
Dan
Bridget (my grandmother; b 1882 Superior WI
married Roland C

Peterson

. Lived in Hawthorne )
Mary
Julia
Jim
Ellen

Nancy Jo
12/13/08
08-10
Flagstad, Madsen, Wilhelmsen, Wilson
Searching for date of death for PETRA MATHILDE (

MADSEN

)

WILHELMSEN

, born 15 Nov 1837 at Bøe Farm, Manger Parish, Hordeland, Norway. Believe she died in Douglas County, WI between 1901 and 1915. She was the mother of Claudina (Dina) Flagstad, wife of Charles Flagstad, my great-grandparents. Both Claudina and Charles died in Douglas County, Claudina in 1921 and Charles in July 1939. They are both buried in Riverside Cemetery in S. Superior.

Petra appears in the 1910 Census of Superior, Douglas County as Petra

Wilson

age 73, in the household of Bernark Wilson living on Wisconsin Avenue. She is my great-great grandmother. There are Wilhelmsen's. Her daughter-in-law Ellen and granddaughters Margaret, Susie, and Dagmar are all buried at Riverside Cemetery. Also searching for a record of the death of Petra's son Bernhard. He was still living in 1921 according to his sister Dina

Flagstad's

obituary. I would appreciate anyone's help on this!
Kay
12/13/08
08-09
Jensen, Kane, Lundberg, Patterson, Pavlak, Rasmussen
Ida Amelia Caroline

Jensen

born 26 May 1851 in Nakskov, Denmark... Married in April 1879 in Denmark to Christian

Rasmussen

(born 1853, Copenhagen, Denmark). Their children:

Ferdinand (Frank) Theodore (b: March 1880 in Denmark) married Mary

Pavlak

Thorwald (Tony) Peter (b: Jan 1882 in Denmark) married Alice Marie

Patterson

Louis Emery (b: Nov 1884 in Brooklyn WI) never married
Albert Christian (b: April 1886, Brooklyn WI) married Hildur

Lundberg

Anna Rasmussen (b: 1892 in Superior WI) married Patrick Bernard

Kane

Axel (b: 1894 in Superior WI)

Am looking for more info. on this family.... I do have more on Ida JENSEN family... Most are buried in Greenwood cemetery. They moved to sSuperior in 1893 .. ANY and ALL info. is welcomed.
Sandi
10/11/08
08-08
Doeding, Hollfelder, Weise
I am searching for an obituary for my great-grandfather,George

Hollfelder

who died 11 October 1907 in Superior. Also need and obituary for his wife Sophia (

Doeding

) Hollfelder

Wiese

, who died in 1952, month and day unknown. They are both buried in Greenwood Cemetery at Superior.
Kay
09/26/08
08-07
Curran
I am working on a history and pictoral index of a cemetery in Iowa Co., Wi. and Charles B.

Curran

is buried there. He died in 1922 in Superior, Douglas Co., Wi. I am hoping someone can look up his death record for me? Than I can include complete birth and death dates, and I can get an obit as well. Thanks to the person that can help me out!
Erin
09/26/08
08-06
Russler, Van Asperen
I have a newspaper obituary from Battle Creek, Michigan. My grandmother gave it to me before she died. It says that Dora

Russler

came from Mecklenburg, Germany. She was born on Nov. 7, 1840. She moved to Rochester, NY when she was 30. She married John

VanAsperen

, my maiden name.
Sandra
08/12/08
08-05
Charlebois, Leblanc
I am looking for relatives of Alex

Leblanc

born in 1903 - death 1983:

James (1900-1957)
Prosper F. (1907 1971)
Marceline (1894-1973)
Margaret Ann (1870-1943).

They lived in Superior City in Douglas Co,WI. They are all members of the same family.

They are descendant of François Leblanc and Josephte

Charlebois

of Saint-Benoit Quebec Canada.

I met Alex and Marceline and Thomas Leblanc in Montreal in 1961 or 1962. They were all cousins of my grandmotherother. I need to know the surname of his father
Louis-Joseph
06/29/08
08-04
Rankin
Seeking information about Lloyd F.

Rankin

, son of Fred & Mathilda Rankin. DOB 7/24/1909.
Debby
06/29/08
08-03
Crinion
Where might the the inmates of the Douglas County Asylum & Hospital located in the Parkland Township of Douglas County be buried?

My Uncle, John

Crinion

, was an inmate according to the 1920 and 1930 US Census. I believe he died during the early 1940's and he might be buried in the area.
Charlene
06/29/08
08-02
Dibble
I need to see if I can find a death certificate for a Hudson A.

Dibble

who was supposed to have died in Superior in 1928.

I wish I had more than a year but that is why I am stumped! ANY help would be great!!!!! Thank you!
**PS he is buried in Conneautville, PA.
Sandy
06/29/08
08-01
Mead
Could someone take a photo of Calvery Cemetery, Douglas County, Superior of Clare E

Mead

(1908-1949) C11. My late husbands mother who died when he was little. Could be emailed to me. I'll pay for expenses.
Marlene
05/18/08